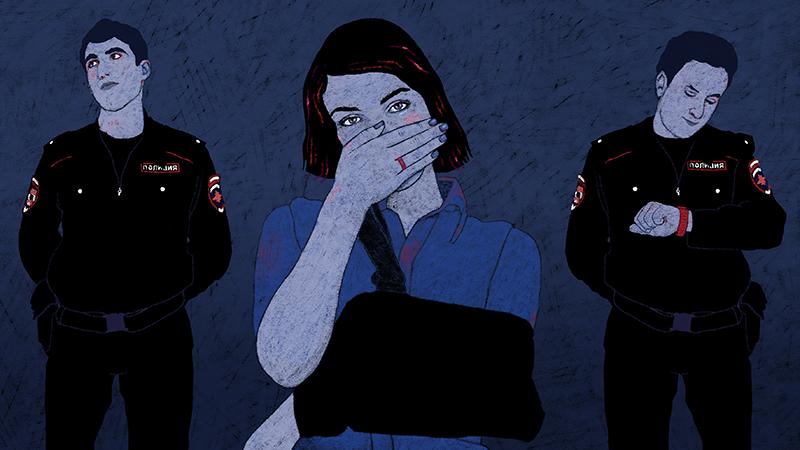 In Martinez v. City of Clovis, the Ninth Circuit Court of Appeals held that police officers investigating a DV crime breached the victim's Due Process rights by intensifying her peril.
BACKGROUND FACTS
Ms. Martinez was a victim of domestic violence. After reporting an incident to police, the investigating officers took her statement in confidence as to physical and sexual abuse by her boyfriend Mr. Pennington in a hotel and then repeated the substance in the presence of the abuser. That night or the next day, Pennington again attacked Martinez, this time resulting in his arrest. Consequently, Ms. Martinez recanted her accusations out of fear that she would again be attacked. Later, Ms. Martinez sued the investigating officers and the Clovis Police Department.
LEGAL ISSUE
Whether Ms. Martinez can recover damages under 42 U.S.C. § 1983 from the law enforcement officers who allegedly placed her at greater risk of future abuse.
COURT'S ANALYSIS & CONCLUSIONS
The 9th Circuit Court of Appeals held that the State-Created Danger Doctrine applies because actions of the police put Martinez in greater jeopardy than if they had not arrived. It reasoned that officer Hershberger told Mr. Pennington about Martinez's testimony relating to his prior abuse, and also stated that Martinez was not 'the right girl' for him.
"A reasonable jury could find that Hershberger's disclosure provoked Pennington, and that her disparaging comments emboldened Pennington to believe that he could further abuse Martinez, including by retaliating against her for her testimony, with impunity," said the Court. "The causal link between Hershberger's affirmative conduct and the abuse Martinez suffered that night is supported by Martinez's testimony that Pennington asked Martinez what she had told the officer while he was hitting her."
"A reasonable jury could find that Pennington felt emboldened to continue his abuse with impunity."
The Court further reasoned that the State-Created Danger Doctrine applies when an officer praises an abuser in the abuser's presence after the abuser has been protected from arrest, in a manner that communicates to the abuser that the abuser may continue abusing the victim with impunity.
Nevertheless, the Court also decided the officers were entitled to Qualified Immunity because the law with respect to state-created danger doctrine was not clearly established. He added: "Going forward, the law in this circuit will be clearly established that such conduct is unconstitutional."
Good opinion. Please contact my office if you, a friend or family member face criminal Domestic Violence allegations. Hiring an effective and competent defense attorney is the first and best step toward justice.