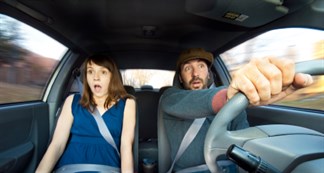 A person is guilty of Reckless Endangerment when he or she creates a substantial risk of death or serious physical injury to another person. Reckless endangerment is a gross misdemeanor punishable up to 1 year in jail and a $5,000.00 fine.
Typically, but not always, these charges involve driving. For example, it can be an additional charge to a DUI when the driver has children in the car. Here, the authorities will treat DUIs much more severely if there are children in the car when the defendant is pulled over and investigated for DUI. If this situation applies in your case, do not delay in contacting attorney Alexander Ransom as soon as possible.
Also, Reckless Endangerment can be a reduction from the original charge of DUI. And unlike Reckless Driving (hyperlink), a Reckless Endangerment conviction will not result in a 30-day suspension of one's driving privileges. However, it still counts as a prior DUI offense in case there is a subsequent DUI charge.
Finally, Reckless Endangerment charges can involve the accidental or irresponsible discharges of a firearm. Unlike most gun charge convictions, Reckless Endangerment convictions do not bring a loss of gun rights.
If you or someone you care about faces Reckless Endangerment charges in Skagit County or Whatcom County, call attorney Alexander Ransom today for a free, no-pressure case evaluation. Alexander has a reputation in the legal community as an aggressive, effective and experienced criminal defense attorney. He is here to assist you through these difficult times.