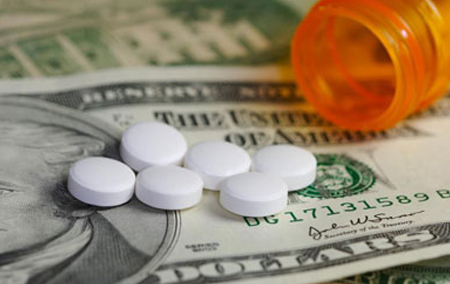 Drug Charges in Washington State are also known as VUCSA charges (Violation of Uniform Controlled Substances Act).
VUCSA crimes can range from a misdemeanor possession of marijuana charge to Class A, B and C felonies. Penalties for VUCSA crimes are determined by RCW 9.94A, which is Washington's Sentencing Reform Act. The statute provides guidelines and ranges for the courts to consider depending on the crime charged and the individual's criminal history. If you are accused of any type of VUCSA crime, please schedule a free appointment with Alexander.
DRUG CRIME INVESTIGATIONS
The government is dedicated to investigating and prosecuting drug charges. They conduct surveillance on suspects, closely monitor their whereabouts, use confidential informants to gain evidence against defendants, wiretap one-on-one conversations, record phone conversations, confiscate suspects' computers and videotape drug transactions. When ready to arrest, police obtain search warrants and perform surprise drug raids.
CONSEQUENCES
Defendants charged with drug offenses face serious consequences. Convictions may result in long prison sentences, forfeiture proceedings (loss of property associated with the charges), loss of government benefits, Department of Corrections monitoring upon release and mandatory drug treatment.
Making matters worse, your criminal drug conviction will follow you throughout life and make it extremely difficult for you to receive gainful employment, quality housing or acceptance into a quality college. Consequently, It is very important that anyone accused of a drug crime contact Alexander as soon as possible.
Luckily, Alexander is fully aware of the sentencing options and defenses against drug charges.
REHABILITATION
Alternative programs such as Drug Court and DOSA (Drug Offender Sentencing Alternative) which provide drug treatment and also the possibility of a reduction of incarceration time. In this sense, the courts sometimes allow for a rehabilitative approach when sentencing those accused of drug crimes. Alexander is highly experienced at formulating powerful merit packages on behalf of his clients which often persuade Prosecutors to amend drug charges to obtain a favorable rehabilitative resolution.
DEFENSES : SEARCH & SEIZURE
Many defenses exist to defend against drug charges. Insufficient Evidence, Duress, Entrapment and Lack of Intent are possible defenses. Alexander routinely conducts thorough investigations to see if these defenses apply.
Washington's search and seizure cases might also provide a useful defense. Naturally, drug charges require actual evidence of illegal contraband. Officers get the contraband by searching people's bodies, cars and/or homes. Consequently, the issues surrounding Search & Seizure are highly complex and multi-layered. Washington's Statutes and case law continue to evolve.
Alexander is extremely knowledgeable in Washington case law and very proficient at using it to argue motions to suppress contraband which was unlawfully obtained in violation of a citizen's rights under the U.S. Constitution and the WA Constitution. Thankfully, the Washington Constitution grants even more freedoms and protections than the United States Constitution. If the case law supports suppression of evidence then cases are typically dismissed.
For more information, please read Alexander's Legal Guide titled, "Search and Seizure: Basic Issues Regarding the Search for Weapons, Drugs and Other Contraband." Chances, are, Alexander knows recent case law which may be helpful to your case.
Also, if you or someone you care about faces Drug charges in Skagit County or Whatcom County, call attorney Alexander Ransom today for a free, no-pressure case evaluation. Alexander has a reputation in the legal community as an aggressive, effective and experienced criminal defense attorney. He is here to assist you through these difficult times.