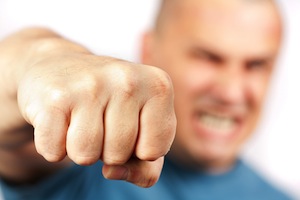 Assault charges are harrowing. Police officers and Prosecutors are often mistaken about who the aggressor was. Making matters worse, Prosecutors may add Deadly Weapon enhancements, Sexual Motivation enhancements and Domestic Violence enhancements if a weapon was allegedly, used, the offense involved sexual intent and/or if the alleged assault occurred against a family member, loved one or roommate.
You may feel unsure of the circumstances and frightened at the prospect of potentially serious consequences. Assault penalties could include jail time, mandatory treatment, loss of gun rights, entry of No-Contact Orders and loss of gun rights. Assault is a serious offense and one that requires an attorney with serious criminal defense experience and knowledge. Alexander understands that fear and is here to help.
For years, Alexander has defended Clients against Assault cases. His verdicts and results reveal acquittals and dismissals in numerous assault cases, including felony strike offenses. Alexander's Legal Guide on Self-Defense discusses numerous defenses which could apply to your Assault charges. Alexander knows the challenges facing his clients. He knows the players in the criminal courts and wants to be on your side.
There are four degrees of Assault in Washington State. They range from a class A felony to a gross misdemeanor. Assaults in the 1st and 2nd degree are considered potential "strike offenses."
Assault in the First Degree occurs when a person acts with intent to inflict great bodily harm and uses a firearm, deadly weapon or force which is likely to induce great bodily harm or death. This is class A felony punishable up to a life sentence in prison and a $50,000.00 fine.
Assault in the Second Degree happens when a person recklessly inflicts substantial bodily harm upon another. Assaulting another with a deadly weapon is also an element of this crime. Additionally, if a person assaults another while committing a felony offense, this also constitutes Assault in the Second Degree. This crime is a class B felony punishable up to 10 years prison and a $20,000.00 fine.
Assault in the Third Degree happens when a person assaults a transit operator, security officer, school bus driver, firefighter, or law enforcement officer. This crime is a class C felony punishable up to 5 years prison and a $10,000.00 fine.
Assault in the Fourth Degree happens when the act to inflict bodily harm does not amount to assault in the first, second, or third degree. This crime is considered a gross misdemeanor punishable up to 1 year in jail and a $5,000.00 fine.
If you or someone you care about faces Assault charges in Skagit County or Whatcom County, call attorney Alexander Ransom today for a free, no-pressure case evaluation. Alexander has a reputation in the legal community as an aggressive, effective and experienced criminal defense attorney. He is here to assist you through these difficult times.