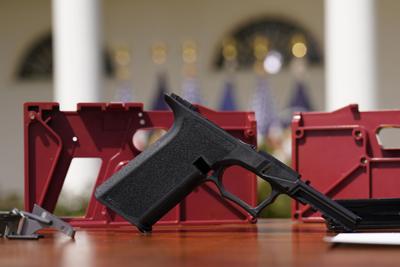 The Supreme Court temporarily revived the Biden administration's regulation of "ghost guns" — kits that can be bought online and assembled into untraceable homemade firearms.
The number of ghost guns recovered by law enforcement in the US has increased at an alarming rate—rising 398% from 2016 to 2020. Nearly 24,000 ghost guns were recovered across the country during that five-year period. President Biden's administration officials said such weapons had soared in popularity in recent years, particularly among criminals barred from buying ordinary guns.
BACKGROUND
Ghost guns are do-it-yourself, homemade guns, produced with simple building blocks available online. In May 2021, the federal government proposed a rule that would finally clarify that these parts qualify as traditional firearms, and must be sold with serial numbers and background checks. Several states – including Washington State – have also acted, including with requirements that all ghost guns must be reported to officials. The strongest laws also regulate the spread of guns that can be made with 3-D printers.
THE COURT'S ORDER
The court's brief order gave no reasons, which is typical when the justices act on emergency applications. The order was provisional, leaving the regulation in place while a challenge moves forward in the courts.
THE VOTING SPLIT
The vote was 5 to 4, with Chief Justice John G. Roberts Jr. and Justice Amy Coney Barrett joining the court's three liberal members — Justices Sonia Sotomayor, Elena Kagan and Ketanji Brown Jackson — to form a majority.
Justices Clarence Thomas, Samuel A. Alito Jr., Neil M. Gorsuch and Brett M. Kavanaugh noted dissents. Like the justices in the majority, they did not explain their reasoning.
Please contact my office if you, a friend or family member are charged with a Firearm Offense or any other crime. Hiring an effective and competent defense attorney is the first and best step toward justice.