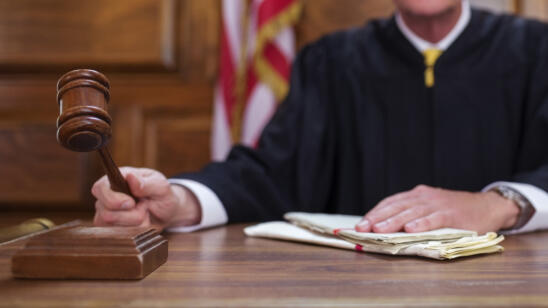 In State v. Jackson, the WA Court of Appeals held the Sentencing Aggravator of committing a criminal current offense shortly after release from incarceration on a different criminal conviction was not inappropriate. The sentencing aggravator was not unconstitutionally vague simply because "shortly after" is not defined.  Also, committing Vehicular Homicide and Felony Hit and Run only 93 days after release from incarceration constituted "shortly after."
BACKGROUND FACTS
On November 11, 2015, Mr. Jackson crashed his vehicle into a large power vault while driving under the influence of alcohol. A passenger in the vehicle died instantly from skull fractures and brain avulsion as a result of the "extremely high speed crash. The vehicle was traveling at nearly 80 miles per hour, significantly higher than the posted 25 mile per hour speed limit, when the collision occurred. Jackson's blood alcohol content was later calculated to have been between .135g/100mL and .22g/100mL. Jackson fled the scene without reporting the collision or seeking medical care for his passenger. He also evaded police until the next morning, when he "aggressively resisted arrest."
Following a bench trial, Jackson was convicted of Vehicular Homicide and Felony Hit and Run. The superior court found that these offenses had occurred "shortly after" Jackson's release from incarceration on August 10, 2015. Accordingly, the court determined that, as to both convictions, the aggravating circumstance of rapid recidivism applied. At the time, Jackson had two prior felony convictions, including a conviction of second degree robbery.
For those who don't know, Prosecutors can offer evidence of aggravating factors that would merit a harsh sentence during trial. Criminal statutes often identify specific factors that should result in harsher punishments. A common aggravating factor is a prior record of similar convictions. Other aggravating factors typically relate to the circumstances of the offense itself, such as the use of a weapon or the severity of the injuries suffered by a victim. With the exception of prior convictions, a court may not use aggravating factors to impose a harsher sentence than usual unless the jury found those factors to be true beyond a reasonable doubt.
Based on these prior convictions, the sentencing court imposed an exceptional upward sentence on Mr. Jackson based on aggravating factors. It determined that Jackson was a persistent offender and sentenced him to life imprisonment without parole. The court also determined that an exceptional sentence was appropriate and imposed a sentence of 400 months of incarceration.
Jackson appealled, in part, on arguments that the aggravating circumstance of rapid recidivism is unconstitutionally vague. He further asserts that the evidence is insufficient to support a finding that he committed the offenses "shortly after being released from incarceration" under RCW 9.94A.535(3)(t). Thus, he argued, the court erroneously imposed an exceptional sentence based on the rapid recidivism aggravator.
COURT'S ANALYSIS & CONCLUSIONS
The Court of Appeals reasoned that under WA's Sentencing Aggravator Statute, a sentencing court may impose an aggravated exceptional sentence based on a finding that the defendant committed the current offense shortly after being released from incarceration. It also acknowledged, however, the term "shortly after" is nowhere defined in the statute.
"When a statute does not define terms alleged to be unconstitutionally vague, we may look to existing law, ordinary usage, and the general purpose of the statute to determine whether the statute meets constitutional requirements of clarity," said the Court of Appeals. It further reasoned that here, Jackson committed the current offenses on November 11, 2015, after being released from incarceration on August 10, 2015—a period of 93 days. He needed to demonstrate that a person of reasonable understanding would have to guess that reoffending 93 days after release from incarceration would subject the defendant to an exceptional sentence pursuant to RCW 9.94A.535(3)(t). "Jackson has not done so," said the Court of Appeals. "Accordingly, the rapid recidivism aggravator is not unconstitutionally vague as applied to his case."
Next, the Court of Appeals addressed Jackson's argument that there was insufficient evidence of the rapid recidivism aggravator because he committed "impulse crimes" that are unrelated to his prior offenses"
"Here, Jackson committed offenses while highly intoxicated that resulted in the violent death of another person. He then sought to avoid accountability by fleeing the scene and aggressively resisting arrest when later discovered. He did so only 93 days after his release from incarceration. Whether Jackson's conduct constituted rapid recidivism is a question for the finder of fact. Plainly, some rational fact finders could conclude that Jackson committed the current offenses "shortly after" his release from incarceration, and that such conduct evidenced disdain for the law, rendering Jackson particularly culpable in committing those offenses. Accordingly, sufficient evidence supports the resentencing court's rapid recidivism finding." ~WA Court of Appeals
With that, the Court of Appeals concluded that Jackson's claims on appeal were without merit. The Court affirmed his exceptional sentence imposed by the lower court.
Please contact my office if you, a friend or family member are charged with a crime. Hiring an effective and competent defense attorney is the first and best step toward justice.