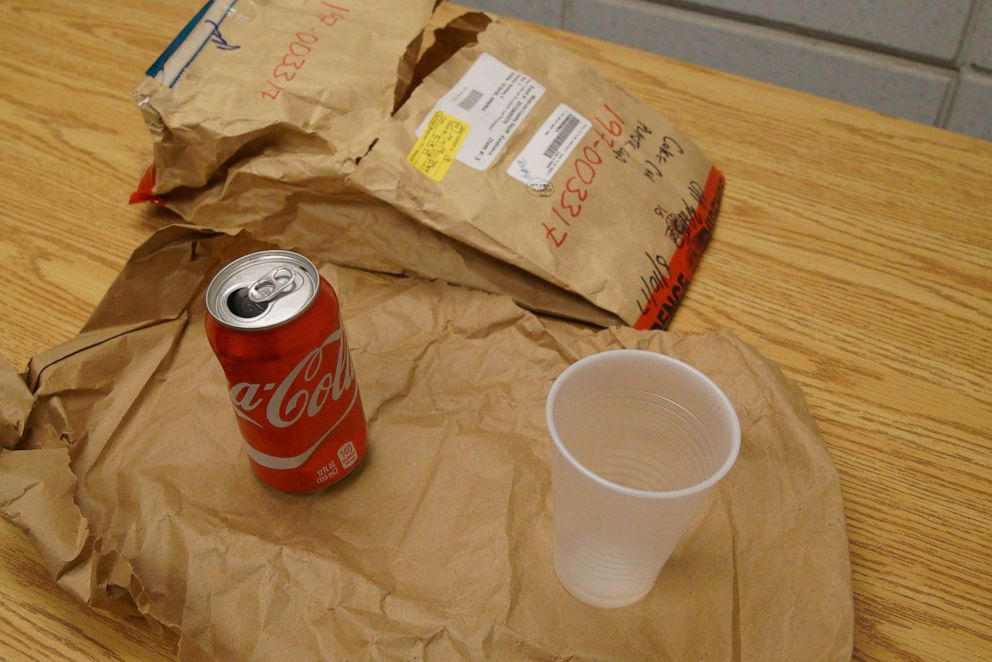 In State v. Bass, the WA Court of Appeals held the admission of DNA profiles developed from a plastic cup and a soda can that the defendant discarded in a garbage can at his place of employment was proper.
BACKGROUND FACTS
In November 1989, 18-year-old Amanda Stavik, a freshman at Central Washington University, returned home to rural Whatcom County to celebrate Thanksgiving with her family. On Friday, November 24, 1989, Stavik decided to go for a run with the family dog, Kyra. Her route took her down the defendant Timothy Bass's residence. She never returned home.
On Monday, November 27, 1989, law enforcement found Stavik's naked body in shallow, slow-moving water of the Nooksack River. During the autopsy, Whatcom County medical examiner Dr. Gary Goldfogel found semen in Stavik's vagina and, based on the sperm count, concluded sexual intercourse had occurred no more than 12 hours before her death. This evidence led the State to conclude that someone had kidnapped and raped Stavik while she was out on her Friday afternoon run and that she had died while fleeing her captor.
Dr. Goldfogel preserved the samples he collected and sent them to the FBI and the Washington State Patrol Crime Lab for analysis. The Crime Lab developed a male deoxyribonucleic acid (DNA) profile from the sperm. The police investigation led to several suspects whom they later excluded when their DNA did not match the DNA in the sperm sample. Eventually, the case went cold.
In 2009, Detective Kevin Bowhay reopened the investigation and began asking for DNA samples from anyone who lived in the area or who may have had contact with Stavik near the time of her death. Over the course of the investigation, Det. Bowhay and his team collected more than 80 DNA samples for testing.
In 2013, Det. Bowhay asked Bass for a DNA sample. When Det. Bowhay indicated he was investigating Stavik's death, Bass acted as if he did not know who she was, "looked up kind of, um, kind of like he was searching his memory" and said "oh, that was the girl that was found in the river." Bass told Det. Bowhay that he did not really know Stavik and initially said he did not know where she lived. Bass refused to provide a DNA sample.
Bass's refusal of a DNA sample raised suspicions. At this time, Bass was working as a delivery truck driver for Franz Bakery. Detective Bowhay reached out to Kim Wagner, the manager of the Franz Bakery outlet store. The detective informed Wagner he was looking for items that Bass might cast off that may contain his DNA.
In August 2017, Ms. Wagner saw Bass drink water from a plastic cup and throw the cup away in a wastebasket in the bakery's employee break room. She collected that cup and stored it in a plastic bag in her desk. Two days later, she saw Bass drink from a soda can and, again, after he discarded it in the same trash can, she retrieved it and stored it with the cup. Det. Bowhay did not direct Wager to take any items and did not tell her how to handle or package these items.
Wagner contacted Det. Bowhay via text to let him know she had two items Bass had discarded in the garbage. Det. Bowhay met Wagner in the Franz Bakery parking lot, picked up the items, and sent them to the Washington State Crime Lab for analysis. The Crime Lab confirmed that the DNA collected from Bass's soda can and cup matched the male DNA collected from the semen in Stavik's body.
The State arrested Bass and charged him with first degree felony murder, rape and kidnapping. In pretrial motions, the trial court denied Bass's motion to suppress the DNA evidence obtained from items Wagner collected at the Franz Bakery. In 2019, a jury convicted Timothy Bass of all charges.
On appeal, Bass challenged, among other things, the admissibility of DNA evidence linking him to the crime. His argument on appeal was that Wagner acted as a state agent when she collected his discarded items without a warrant.
COURT'S ANALYSIS & CONCLUSIONS
The WA Court of Appeals began by saying the Exclusionary Rule – a law that prohibits the use of illegally obtained evidence in a criminal trial – does not apply to the acts of private individuals. However, evidence discovered by a private citizen while acting as a government agent is subject to the rule.
"To prove a private citizen was acting as a government agent, the defendant must show that the State in some way 'instigated, encouraged, counseled, directed, or controlled' the conduct of the private person." ~WA Court of Appeals.
The Court further reasoned that the mere knowledge by the government that a private citizen might conduct an illegal private search without the government taking any deterrent action [is] insufficient to turn the private search into a governmental one. For an agency relationship to exist, there must be a manifestation of consent by the principal [the police] that the agent [the informant] acts for the police and under their control and consent by the informant that he or she will conduct themselves subject to police control.
Consequently, the Court of Appeals rejected Bass's argument and upheld the trial court's findings that Ms. Wagner was not an agent at the time she pulled Bass's cup and soda can from the trash and gave it to police:
"Det. Bowhay and Wagner both testified that Det. Bowhay did not ask or encourage Wagner to look for items to seize and did not tell her what type of items to take. Wagner testified Det. Bowhay did not instruct her to find an item containing Bass's saliva; she made that assumption based on her husband's experience in doing an ancestry DNA test and on watching television crime shows. Wagner confirmed that Det. Bowhay did not encourage her to find Bass's DNA and gave her no guidance in how to do so." ~WA Court of Appeals.
The co-worker who pulled the cup and soda can from the trash, was not acting as a government agent when she retrieved the items. The co-worker, not the detective, conceived of the idea of watching the defendant to see whether he discarded any items at work and the detective did not tell her how to handle any items collected.
With that, the Court concluded that Detective Bowhay did not direct, entice, or control Wagner and Wagner was not acting as a state agent when she retrieved Bass's cup and soda can from the workplace trash can. "These findings in turn support the legal conclusion that Wagner's seizure of Bass's discarded items and the DNA evidence was not the fruit of an unlawful search." The Court upheld Bass's convictions.
Please contact my office if you, a friend or family member are charged with a crime involving search and seizure issues. Hiring an effective and competent defense attorney is the first and best step toward justice.