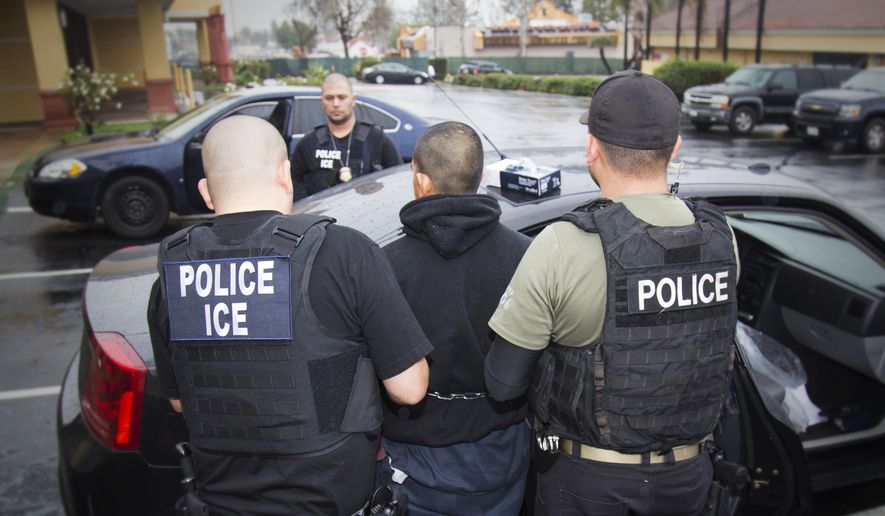 In Sessions v. Dimaya, the United States Supreme Court held that 18 U. S. C. §16(b), which defines "violent felony" for purposes of the Immigration and Nationality Act's removal provisions for non-citizens, was unconstitutionally vague.
BACKGROUND FACTS
Respondent James Dimaya is a lawful permanent resident of the United States with two convictions for first-degree burglary under California law. After his second offense, the Government sought to deport him as an aggravated felon. An Immigration Judge and the Board of Immigration Appeals held that California's first-degree burglary is a "crime of violence" under §16(b). While Dimaya's appeal was pending in the Ninth Circuit, the U.S. Supreme Court held that a similar residual clause in the Armed Career Criminal Act (ACCA)—defining "violent felony" as any felony that "otherwise involves conduct that presents a serious potential risk of physical injury to another," 18 U. S. C. §924(e)(2)(B)—was unconstitutionally "void for vagueness" under the Fifth Amendment's Due Process Clause. Relying on Johnson v. United States, the Ninth Circuit held that §16(b), as incorporated into the INA, was also unconstitutionally vague.
COURT'S ANALYSIS & CONCLUSIONS
Justice Kagan delivered the majority opinion of the Court and concluded that §16(b)'s "crime of violence" clause was unconstitutionally vague.
The Court's opinion began by explaining that The Immigration and Nationality Act (INA) virtually guarantees that any alien convicted of an "aggravated felony" after entering the United States will be deported. See 8 U. S. C. §§1227(a)(2)(A)(iii), 1229b(a)(3), (b)(1)(C). An aggravated felony includes "a crime of violence for which the term of imprisonment is at least one year.
Justice Kagan explained that Section 16's definition of a crime of violence is divided into two clauses—often referred to as the elements clause, §16(a), and the residual clause, §16(b). The residual clause, the provision at issue here, defines a "crime of violence" as "any other offense that is a felony and that, by its nature, involves a substantial risk that physical force against the person or property of another may be used in the course of committing the offense."
To decide whether a person's conviction falls within the scope of that clause, courts apply the categorical approach. This approach has courts ask not whether the particular facts underlying a conviction created a substantial risk; but whether "the ordinary case" of an offense poses the requisite risk.
Justice Kagan reasoned that ACCA's residual clause created grave uncertainty about how to estimate the risk posed by a crime because it tied the judicial assessment of risk to a speculative hypothesis about the crime's ordinary case, but provided no guidance on how to figure out what that ordinary case was. Compounding that uncertainty, ACCA's residual clause layered an imprecise "serious potential risk" standard on top of the requisite "ordinary case" inquiry. "The combination of indeterminacy about how to measure the risk posed by a crime and indeterminacy about how much risk it takes for the crime to qualify as a violent felony resulted in more unpredictability and arbitrariness than the Due Process Clause tolerates," said Justice Kagan.
Justice Kagan further reasoned that Section 16(b) suffers from those same two flaws. He explained that similar to the ACCA's residual clause, §16(b) calls for a court to identify a crime's ordinary case in order to measure the crime's risk but offers no reliable way to discern what the ordinary version of any offense looks like. Additionally, its "substantial risk" threshold is no more determinate than ACCA's "serious potential risk" standard. "Thus, the same two features that conspired to make ACCA's residual clause unconstitutionally vague also exist in §16(b), with the same result," said Justice Kagan.
Next, Justice Kagan raised and dismissed numerous arguments from the Government that §16(b) is easier to apply and thus cure the constitutional infirmities. "None, however, relates to the pair of features that Johnson found to produce impermissible vagueness or otherwise makes the statutory inquiry more determinate," said Justice Kagan.
With that, the majority Court concluded that §16(b)'s "crime of violence" clause was unconstitutionally vague.
The Court was deeply divided. Justice Kagan's opinion was joined by Justice Ginsburg, Justice Breyer, and Justice Sotomayor. Justice Gorsuch filed an opinion concurring in
part and concurring in the judgment. Justice Roberts filed a dissenting
opinion, in which Justices Kennedy, Thomas, and Alito joined.
Interestingly, it was Justice Gorsuch — a Trump nominee who sided with the four liberal-leaning justices in the ruling — who was the swing vote in this case. Despite his surprise vote, he explicitly left the door open to Congress to act, saying it should be up to lawmakers and not the courts to be explicit about the crimes that deserve automatic deportation for even legal immigrants.
My opinion? This decision is very good for legal immigrants facing crimes which are questionably deportable as crimes of moral turpitude and/or crimes of violence under today's immigration laws. It's incredibly difficult to navigate the criminal justice system, and even more so for defendants who are not citizens. Therefore, it's imperative for legal immigrants charged with crimes to hire competent defense counsel when charged with crimes which may essentially result in deportation.
Please contact my office if you, a friend or family member are charged with a crime. Hiring an effective and competent defense attorney is the first and best step toward justice.