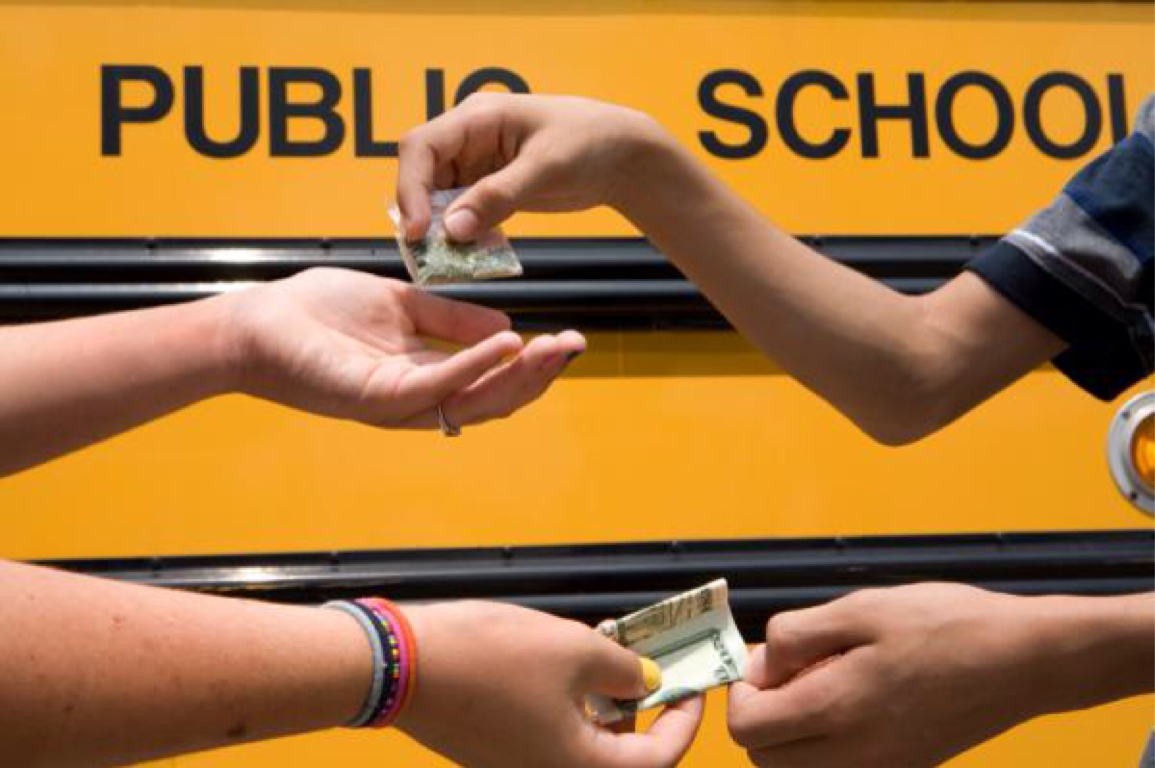 In State v. Richter, the WA Court of Appeals held that the Blake decision does not invalidate the enhancement for trafficking drugs within 1000' of a school bus route stop just because a drug dealer might deal drugs without knowing he or she is close to such a stop.
FACTUAL BACKGROUND
Mr. Richter was convicted of three counts of delivery of a controlled substance within 1,000 feet of a school bus route stop and one count of possession of a controlled substance with intent to deliver. The trial court imposed an exceptional upward sentence of 168 months based in part on former RCW 69.50.435(1)(c). The statute allows judges to double the statutory maximum sentences for drug offenses that occurred in certain locations.
Richter appeals his sentence. Among other things, he argued his sentence violated due process under the reasoning in State v. Blake, In the Blake case, the Washington Supreme Court struck down Washington's drug possession statute, because the statute violated due process and was therefore void. The law criminalized "unknowing" drug possession. As a result,  people could be arrested and convicted even if they did not realize they had drugs in their possession.  Consequently, Mr. Richter hoped that his appeal would persuade the WA Court of Appeals to reverse his conviction for the same reasons.
COURT'S ANALYSIS & CONCLUSIONS
The WA Court of Appeals began by summarizing the Blake decision. In Blake, the WA Supreme Court declared Washington's statute criminalizing simple possession of a controlled substance to be unconstitutional because the statute allowed conviction even if the possession was unknowing.
The Court of Appeals emphasized that Blake court held that active trafficking in drugs was not innocent conduct. States have criminalized knowing drug possession nationwide, and there is plenty of reason to know that illegal drugs are highly regulated. The Court of Appeals also emphasized that the Blake court then distinguished the unconstitutional simple possession statute from other valid strict liability crimes. Ultimately, the difference hinges on whether the statutes penalize conduct or passive and innocent nonconduct.
That, reasoned the Court of Appeals, is where Mr. Richter's argument on appeal collapsed.
The statute imposed increased consequences for affirmative conduct, not the kind of passive nonconduct that the Blake court declared to be innocent:
"Here, although Richter may not have known that he was within a school bus route stop zone, he does not dispute that he intended to sell methamphetamine, and the delivery amounted to affirmative conduct. Therefore, the Blake court's reasoning does not apply to this case or to former RCW 69.50.435(1) more generally." ~WA Court of Appeals.
With that, the Court of Appeals denied Richter's appeal on this issue.
Please contact my office if you, a friend or family member are charged with Drug Offenses or any other crimes. Hiring an effective and competent defense attorney is the first and best step toward justice.