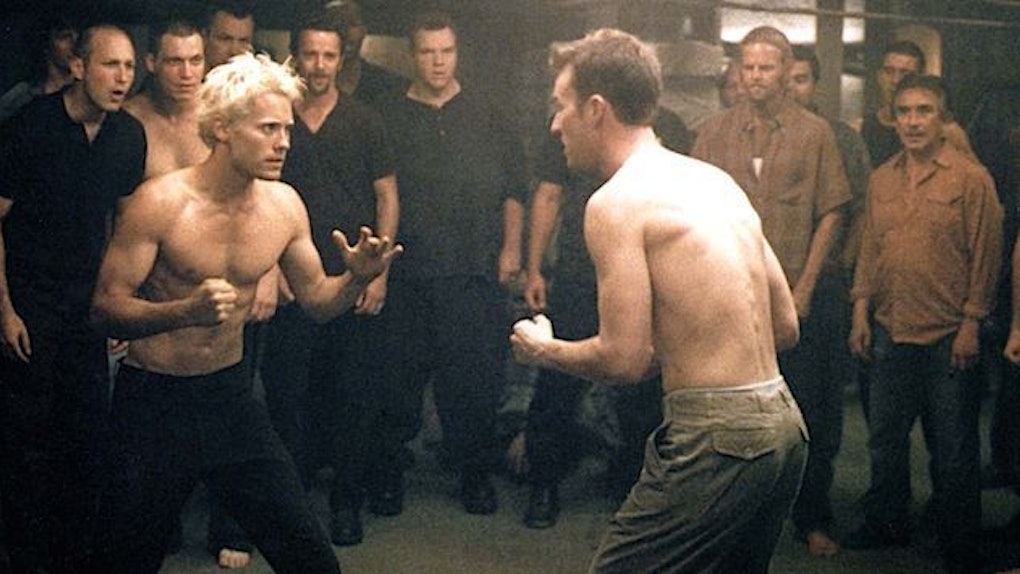 In State v. Tullar, the WA Court of Appeals held that a defendant was entitled to a self-defense instruction even though he did not testify that he feared his opponent would badly beat him. The defendant may establish his subjective fear by circumstantial evidence through the testimony of others.
FACTUAL BACKGROUND
On December 31, 2017, a correctional officer  Millward was making his welfare checks on inmates at the Okanogan County jail.  He came across Johnathan Cook's cell. Officer Millward saw Cook facing away from the door, and Officer Millward could tell something was wrong. Officer Millward asked Cook to turn around, and he noticed bruising and a laceration on Cook's face, a bloodstained shirt, and bruising on his ear. Officer Millward took Cook to get medical attention. Cook was diagnosed with a fractured nose and a fractured left eye socket.
Mr. Cook said he was assaulted by fellow inmate Brandon Tullar.
Jail authorities confronted Tullar, who denied fighting Cook. Despite his denials, there were noticeable marks on Tullar's hands and his elbow, as well as red marks on his neck.  The State charged Tullar with assault in the second degree. Tullar asserted the defenses of self-defense and mutual combat.
Tullar's case went to trial. He withdrew his claim of self-defense and proceeded with the defense of mutual combat. He then called two fellow inmates who witnessed the fight. According to both inmates, Cook and Tullar were arguing, and Cook challenged Tullar to a fight. Cook and Tullar then went upstairs to Cook's cell, with Tullar going first. Once inside the cell, Cook hit Tullar from behind. Cook put Tullar in a chokehold, but Tullar escaped. They exchanged punches until Cook gave up.
Despite the testimony from witnesses, the trial court denied Tullar's jury instruction for self-defense because Tullar did not testify. The trial court also noted that self-defense was inconsistent with mutual combat. The jury found Tullar guilty of assault in the second degree. Tullar timely appealed.
COURT'S ANALYSIS & CONCLUSIONS
The Court of Appeals gave background on Washington's self-defense laws. In Washington, the use of force is lawful when used by a person about to be injured, provided that the force used is not more than necessary. Because self-defense is a lawful act, it negates the mental state and the "unlawful force" elements of second degree assault. Importantly, the Court also reasoned that self-defense does not require testimony from the defendant.
"Evidence of self-defense may come from whatever source and the evidence does not need to be the defendant's own testimony."
Here, Tullar's witnesses testified that Cook hit Tullar from behind and then put him in a chokehold. From this, a trier of fact could infer that Tullar reasonably feared that if he did not fight back, he would be rendered unconscious. Additionally, Tullar's witnesses testified that Tullar stopped fighting when Cook gave up. From this, a trier of fact could find that Tullar used no more force than necessary. A self-defense instruction was warranted to let the finder of fact determine whether it believed Cook or whether it believed Tullar's witnesses.
"The trial court's decision to not instruct the jury on self-defense virtually guaranteed Tullar's conviction," said the Court of Appeals. "The trial court's refusal to give a self-defense instruction thus prejudiced Tullar."
Consequently, the Court of Appeals reversed Tullar's conviction.
My opinion? Good decision. Self-defense is a substantive defense which can guarantee a full acquittal if the court allows the instruction at trial. It shouldn't matter whether the defendant testifies if trustworthy witnesses can testify and lay the groundwork for the defense.
Please contact my office if you, a friend or family member face criminal charges and self-defense is a viable defense. Hiring an effective and competent defense attorney is the first and best step toward justice.