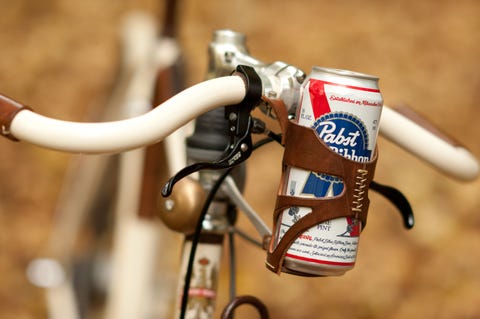 Great article by traffic reporter Doug Dahl of the Bellingham Herald reveals that it's legal to text while riding bike on a public road. In short, Washington's distracted driving law applies to any person that is driving a motor vehicle on a public highway."
"Since a bike isn't a motor vehicle, this law, as I understand it, doesn't apply," says Mr. Dahl. "When it comes to texting (arguably one of the more dangerous behaviors on the road) cyclists get a pass."
Mr. Dahl is correct. While some states do have laws against cycling while impaired, Washington is not one of those states. In City of Montesano vs. Wells, the WA Court of Appeals reversed the conviction of a man charged with DUI while riding a bicycle and held the original intent of DUI laws did not include bicycles. The Court reasoned that because bicycles do not have the force and speed of cars, a drunk bicyclist is not capable of causing the tremendous "carnage and slaughter" associated with impaired driving.
My opinion? Although it's not a wise decision to text while cycling, police cannot stop or arrest bicyclists for this traffic offense alone. In State v. Ladson, the WA Supreme Court held that our State Constitution forbid the use of pretext as a justification for a warrantless search or seizure. Applied here, in other words, police cannot pull you over to conduct an unlawful pretext search for weapons, drugs or any other contraband if they see you merely texting while riding a bicycle.
Please contact my office if you, a friend or family member are pulled over, searched and/or arrested for texting while riding a bicycle.