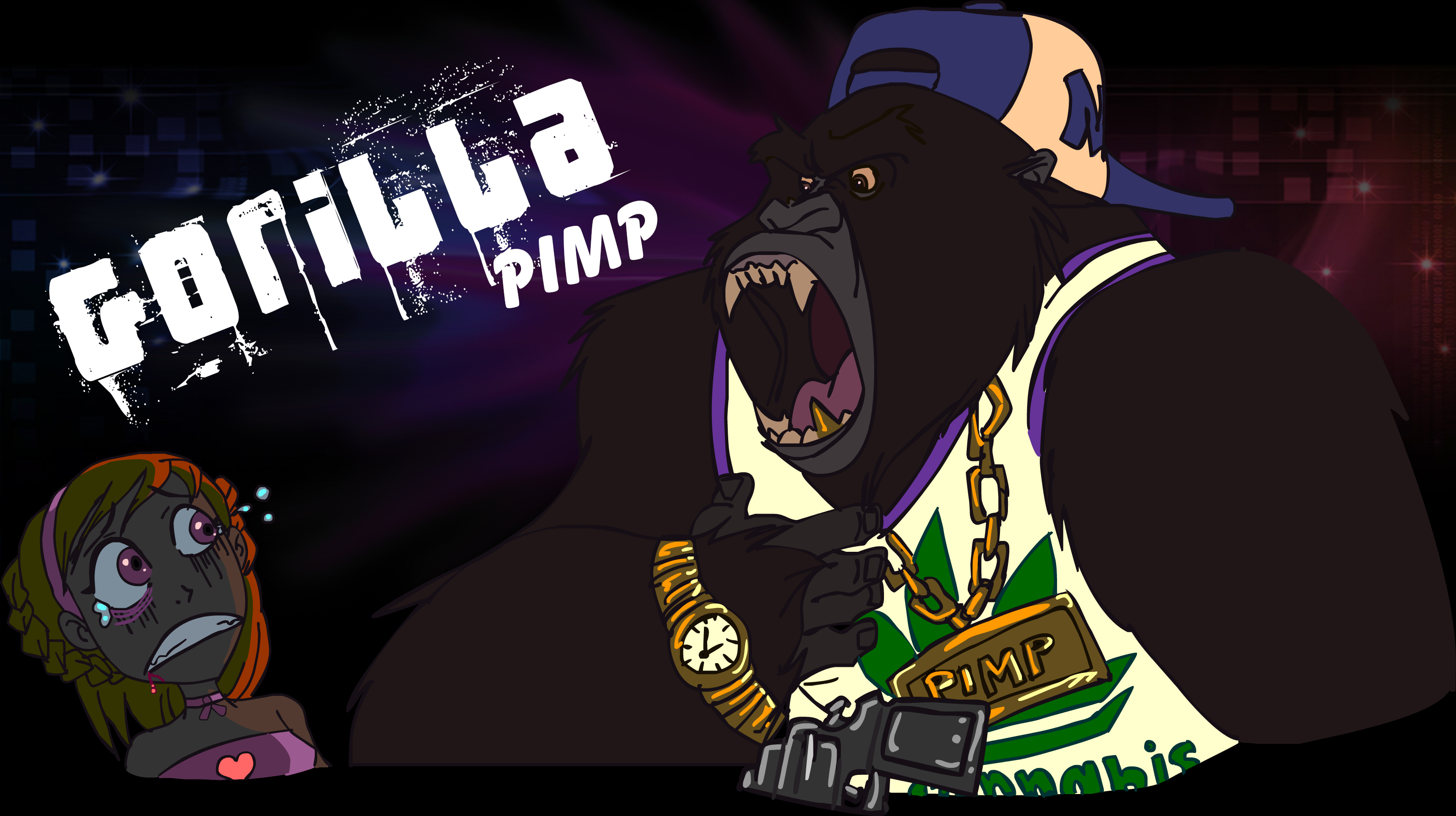 In State v. McKenzie, the WA Court of Appeals reversed the defendant's convictions because the prosecutor improperly injected race into the trial and used the term "gorilla pimp" to describe the defendant.
BACKGROUND FACTS
In 2018, the defendant Mr. McKenzie, a 27-year-old Black man, was perusing the dating application Skout when he came across the profile for a white female named "'Samantha.'"  Samantha's profile listed her age as 18, and stated "'Fun Times. My age is wrong. Daddy wanted.'" Samantha was actually a fictional person created by Detective Rodriguez of the Washington State Patrol's missing and exploited children's task force. They conduct undercover investigations to find sexual predators in part by using fictional profiles on social media and dating websites. The profile picture Mr. McKenzie viewed was that of an undercover female officer who was at least 22 years old.
The two continued to chat on Skout and then moved to text messaging on their
phones. During the text messaging, Samantha asked Mr. McKenzie if he was interested in being her pimp to which he replied, "Oh nah im not doing all that," "Thats low. I dont need that & dont have time for all that. If you have a way to get money I support that," and "But pimping? No thanks missed me with that one."
Samantha made repeated suggestions that she and Mr. McKenzie meet up. The two discussed where to meet and Mr. McKenzie expressed concern that Samantha was "setting him up." Later Mr. McKenzie asked Samantha about whether she had condoms. Mr. McKenzie drove from Seattle to Puyallup and waited for Samantha at an agreed meet location for just under 30 minutes. Unbeknownst to Mr. McKenzie, he was under surveillance the entire time he waited. After Mr. McKenzie messaged Samantha that he was giving up and leaving, law enforcement surrounded Mr. McKenzie's car and placed him under arrest. A search of Mr. McKenzie's car revealed a box of condoms on the passenger seat.
The State charged Mr. McKenzie with sex offenses to include one count of attempted second degree rape of a child and one count of communication with a minor for immoral purposes. Mr. McKenzie exercised his right to a jury trial.
At trial, Detective Rodriguez took the witness stand. The prosecutor initiated the following
exchange:
Q: Are you familiar with the terms gorilla pimp and romance pimp?
A: Yes.
Q: What are those?
A: A gorilla pimp is someone who is very aggressive. They're very direct. They're going to tell you what they want. "This is what you're going to do." I've had them try to get me or the people they're victimizing to pay them for that. For them to be sexually exploited, they actually want the victim to pay them for it. As far as a romance pimp, they're going to come across as your boyfriend or your friend. They're going to romance you, get you into the situation where then they have control. They can continue to play the romance role or they can switch to a more aggressive pimp or they can go back and forth.
Q: So they're not mutually exclusive?
A: No.
Q: The romance pimp angle can be used to gain confidence with a young person. And then once you're engaged with them, the roles can change?
[DEFENSE COUNSEL]: Your Honor, leading.
THE COURT: Sustained.
Q: Can the roles change once they're engaged?
A: Yes.
Q: Do Mr. McKenzie's answers about, "I'm not into that. I would treat you right," all of those kind of things, do they negate the possibility that he is looking to put Sam out?
A: No.
The defense never voiced a specific objection to the gorilla pimp concept. The prosecutor made no further reference to it. A jury found Mr. McKenzie guilty as charged. The court subsequently imposed a standard range sentence of 76.5 months to life in prison. Mr. McKenzie appealed on arguments that the prosecutor engaged in misconduct by injecting the racially charged term "gorilla pimp" into the trial.
COURT'S ANALYSIS & CONCLUSIONS
The WA Court of Appeals reversed the Defendant's conviction. It reasoned that use of the term "gorilla pimp" by the State was not harmless error beyond a reasonable doubt. The court said that when a prosecutor improperly injects race into a criminal trial, a court will generally reverse the conviction.
"Racist rhetoric has no place in our justice system. It is hurtful, thwarts due process, and undermines the rule of law. ~WA Court of Appeals
The Court discussed the State's argument that the term used was actually "guerrilla pimp." However, that argument was unpersuasive to the court, which found the analogy of a "gorilla" to be particularly concerning:
"At this point in our history we should not have to belabor the point that using a gorilla analogy when discussing human behavior, specifically the behavior of a Black man, is clearly racist rhetoric," said the Court of Appeals. It reasoned that individuals involved in criminal enterprises use racialized language that is sometimes offensive. However, that is no excuse for outsiders to do the same.
"The only purpose served by referencing the gorilla pimp concept was to tap into deepseated racial prejudice by comparing Black human beings to primates. The State cannot prove that this racist rhetoric was harmless beyond a reasonable doubt. We therefore reverse Mr. McKenzie's conviction." ~WA Court of Appeals
My opinion? Great decision. The type of racist rhetoric invoked by the Prosecution appears to have especially strong pull. A six-year study of undergraduates at Stanford University and Pennsylvania State University showed young people are swayed by Black-ape associations, even when they claim to know nothing about the historical context of racist simianization. According to this study, undergraduates who were exposed to words associated with apes were more likely to condone the beating of those in police custody when they thought the suspect was Black.
Please contact my office if you, a friend or family member are charged with a crime, especially one involving race or Prosecutorial Misconduct. Hiring an effective and competent defense attorney is the first and best step toward justice.