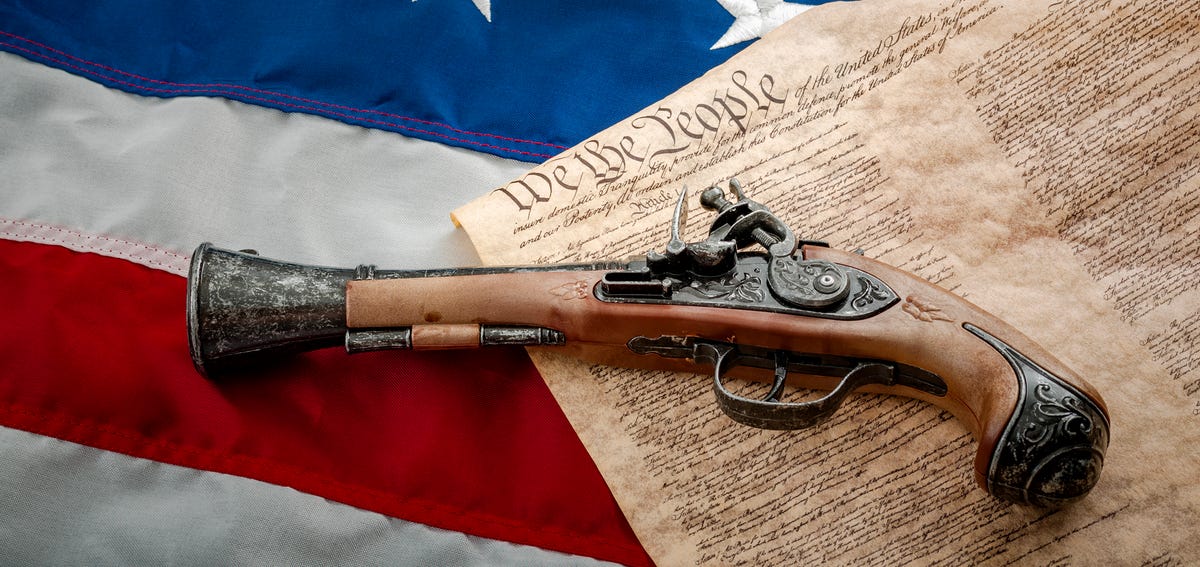 CNN reports that a federal court held unconstitutional a federal law prohibiting people subject to domestic violence restraining orders from possessing firearms. The ruling is the latest significant decision dismantling a gun restriction. Last year, the Supreme Court expanded Second Amendment rights in New York v. Bruen.
The 5th US Circuit Court of Appeals said that the federal law targeting those believed to pose a domestic violence threat could not stand under the Bruen test, which requires that gun laws have a historical analogy to the firearm regulations in place at the time of the Constitution's framing.
The court's opinion was written by Judge Cory Todd Wilson, who was appointed by former President Donald Trump. He was joined by Reagan-appointee Judge Edith Jones and Judge James Ho, another Trump appointee who also wrote a concurrence.
The 5th Circuit panel was not persuaded by the historical parallels put forward by the US Justice Department, which was defending the conviction of a person who possessed a firearm while under a domestic violence restraining order that had been imposed after he was accused of assaulting his ex-girlfriend.
The Justice Department argued that the domestic violence law was analogous to 17th-and 18th century regulations that disarmed "dangerous" persons.
"The purpose of these 'dangerousness' laws was the preservation of political and social order, not the protection of an identified person from the specific threat posed by another," the 5th Circuit opinion read. "Therefore, laws disarming 'dangerous' classes of people are not 'relevantly similar'" to "serve as historical analogues." ~5th Circuit Judge Cory Todd Wilson
A spokesperson for the Justice Department did not immediately respond to a CNN inquiry. If the 5th Circuit's ruling is appealed, it could set up another showdown over gun rights at the Supreme Court.
The defendant challenging his conviction, Zackey Rahimi, had lost in an earlier round before the 5th Circuit, before the Supreme Court issued its Bruen ruling last year. The previous 5th Circuit opinion was withdrawn after the Bruen decision was handed down, and the appeals court did another round of briefing directed at the new test.
My opinion? I don't see similar rulings coming from our 9th Circuit Court of Appeals. The 9th Circuit's federal jurisdiction is fairly liberal, and includes the State of Washington.
Please contact my office if you, a friend or family member are charged with a firearm offense or any other crime. Hiring an effective and competent defense attorney is the first and best step toward justice.