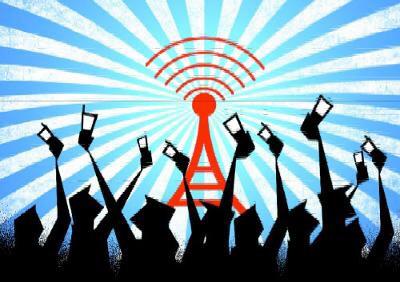 In Carpenter v. United States, the United States Supreme Court held that the government generally needs a search warrant to collect troves of location data about the customers of cellphone companies.
BACKGROUND FACTS
In April 2011, police arrested four men suspected of committing a string of armed robberies at Radio Shack and T-Mobile stores in and around Detroit. One of the men confessed that the group had robbed nine different stores in Michigan and Ohio between December 2010 and March 2011, supported by a shifting ensemble of 15 other men who served as getaway drivers and lookouts. The robber who confessed to the crimes gave the FBI his own cellphone number and the numbers of other participants; the FBI then reviewed his call records to identify still more numbers that he had called around the time of the robberies.
In May and June 2011, the FBI applied for three federal court orders from magistrate judges to obtain "transactional records" from various wireless carriers for 16 different phone numbers. As part of those applications, the FBI recited that these records included "all subscriber information, toll records and call detail records including listed and unlisted numbers dialed or otherwise transmitted to and from [the] target telephones from December 1, 2010 to present," as well as "cell site information for the target telephones at call origination and at call termination for incoming and outgoing calls."
The FBI also stated that these records would "provide evidence that Timothy Carpenter and other known and unknown individuals" had violated the Hobbs Act, 18 U.S.C. § 1951. The magistrates granted the applications pursuant to the Stored Communications Act, under which the government may require the disclosure of certain telecommunications records when "specific and articulable facts show that there are reasonable grounds to believe that the contents of a wire or electronic communication, or the records or other information sought, are relevant and material to an ongoing criminal investigation."
The government later charged Carpenter with six counts of aiding and abetting robbery that affected interstate commerce, in violation of the Hobbs Act, and aiding and abetting the use or carriage of a firearm during a federal crime of violence. Before trial, Carpenter and Sanders moved to suppress the government's cell-site evidence on Fourth Amendment grounds, arguing that the records could be seized only with a warrant supported by probable cause. The district court denied the motion.
At trial, seven accomplices testified that Carpenter organized most of the robberies and
often supplied the guns. They also testified that Carpenter and his half-brother Sanders had served as lookouts during the robberies. According to these witnesses, Carpenter typically waited in a stolen car across the street from the targeted store. At his signal, the robbers entered the store, brandished their guns, herded customers and employees to the back, and ordered the employees to fill the robbers' bags with new smartphones. After each robbery, the team met nearby to dispose of the guns and getaway vehicle and to sell the stolen phones.
Also at trial, the Government admitted cell-site location information (CSLI) provided by Carpenter's wireless carriers. The State's expert witness created maps showing that Carpenter's phone was within a half-mile to two miles of the location of each of the robberies around the time the robberies happened. Hess used MetroPCS call-detail records, for example, to show that Carpenter was within that proximity of a Detroit Radio Shack that was robbed around 10:35 a.m. on December 13, 2010. Specifically, MetroPCS records showed that at 10:24 a.m. Carpenter's phone received a call that lasted about four minutes. At the start and end of the call, Carpenter's phone drew its signal from MetroPCS tower 173, sectors 1 and 2, located southwest of the store and whose signals point northeast.
After the robbery, Carpenter placed an eight-minute call originating at tower 145, sector 3, located northeast of the store, its signal pointing southwest; when the call ended, Carpenter's phone was receiving its signal from tower 164, sector 1, alongside Interstate 94, north of the Radio Shack. The expert witness provided similar analysis
concerning the locations of Carpenter's phone at the time of a December 18, 2010 robbery in Detroit; a March 4, 2011 robbery in Warren, Ohio; and an April 5, 2011 robbery in Detroit. See Carpenter App'x at 12-15.
The jury convicted Carpenter on all of the Hobbs Act counts and convicted him on all but one of the gun counts. Carpenter's convictions subjected him to four mandatory-minimum prison sentences of 25 years, each to be served consecutively, leaving him with a Sentencing Guidelines range of 1,395 to 1,428 months' prison. The district court sentenced Carpenter to 1,395 months' imprisonment. He appealed his convictions and sentences.
COURT'S ANALYSIS AND CONCLUSIONS
Justice Roberts delivered the majority opinion of the Supreme Court.
Preliminarily, the Court held that the Government's acquisition of Carpenter's cell-site records was a Fourth Amendment search. It reasoned that Fourth Amendment protects not only property interests but certain expectations of privacy as well.
"Thus, when an individual seeks to preserve something as private, and his expectation of privacy is one that society is prepared to recognize as reasonable, official intrusion into that sphere generally qualifies as a search and requires a warrant supported by probable cause," said the Court.
"Tracking a person's past movements through CSLI partakes of many of the qualities of GPS monitoring considered in Jones—it is detailed, encyclopedic, and effortlessly compiled."
The Court further reasoned that cell phone location information is not truly "shared" as the term is normally understood. "First, cell phones and the services they provide are such a pervasive and insistent part of daily life, that carrying one is indispensable to participation in modern society," said the Court. "Second, a cell phone logs a cell-site record by dint of its operation, without any affirmative act on the user's part beyond powering up."
Finally, the Court reasoned that the Government did not obtain a warrant supported by probable cause before acquiring Carpenter's cell-site records. It acquired those records pursuant to a court order under the Stored Communications Act, which required the Government to show reasonable grounds for believing that the records were relevant and material to an ongoing investigation. "That showing falls well short of the probable cause required for a warrant," said the Court. "Consequently, an order issued under §2703(d) is not a permissible mechanism for accessing historical cell-site records. Not all orders compelling the production of documents will require a showing of probable cause."
Justice Ginsberg, Breyer, Sotomayor, and Kagan joined. Justice Kennedy filed a dissenting opinion, in which Justice Thomas and Alito joined. Justice Gorsuch also filed a dissenting opinion.
It's imperative to hire competent defense counsel willing to argue motions to suppress information that the Government creatively – and sometimes illegally – obtains. Please contact my office if you, a friend or family member are arrested for crimes involving searches of cell phones and/or cell phone records.