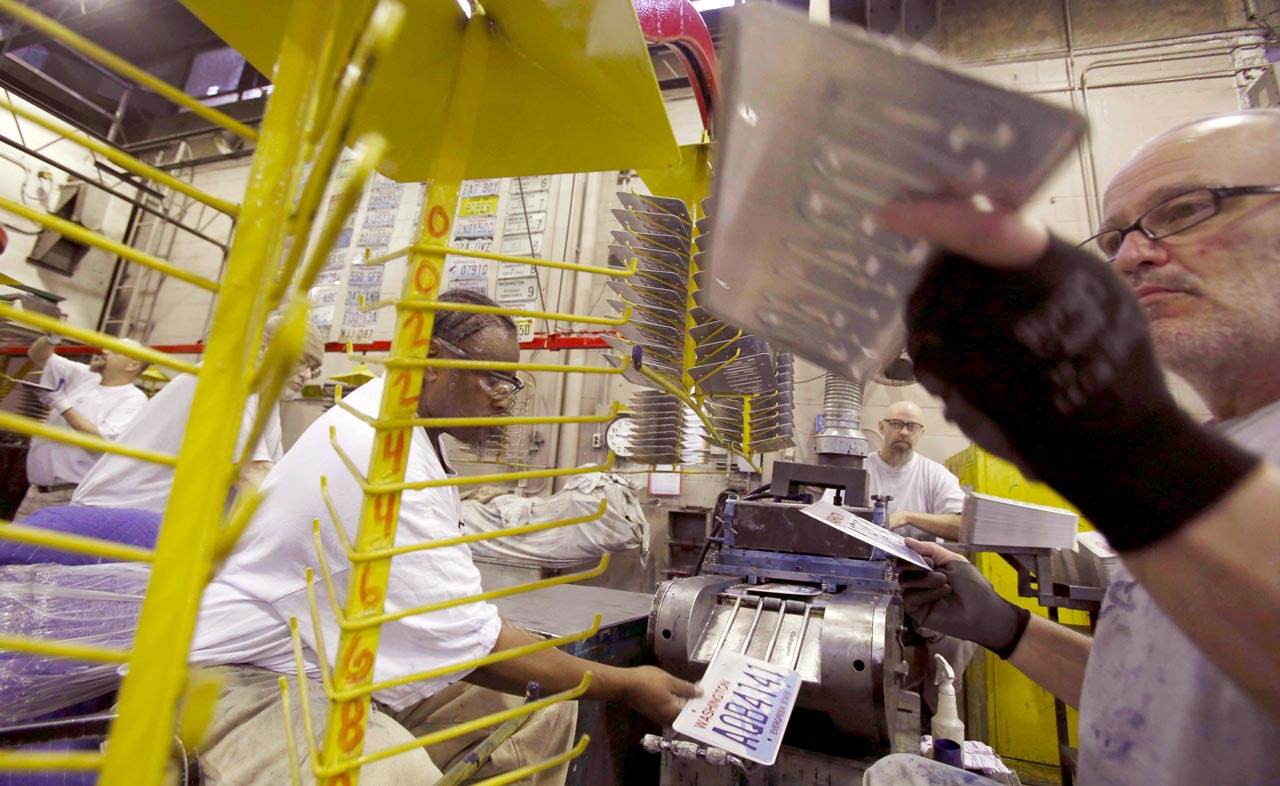 According to the Department of Corrections (DOC), 1,600 offenders currently work in-custody jobs. They pay between 65 cents to $2.70 per hour. Inmates are paid to work in prison kitchens, they build office furniture and assemble eyeglasses.
DOC spokesperson Chris Wright said those are "one of the top hourly rates in the country."
"This is an evolution of slavery," said state Representative Tarra Simmons, D-Bremerton. Simmons is believed to be the first person convicted of a felony to get elected to serve in Olympia. She served a 30-month prison sentence for drug and theft charges. She worked in the kitchen, laundry room, and as a custodian. "When I was incarcerated I was paid 42 cents an hour," said Simmons. Her proposal would place half of an inmate's earnings into an account that could not be accessed until the inmate's release.
"If people can leave with enough money to have transportation, for housing, clothing, food and potentially some job training, hopefully they will have a better chance at not coming back," ~Tarra Simmons, D-Bremerton
Simmons said the issue will come up for debate in the upcoming legislative session, which starts in January.
Mrs. Simmons is quite remarkable. She's a politician, convicted felon, lawyer, and civil rights activist for criminal justice reform. In 2011 Simmons was sentenced to 30 months in prison for theft and drug crimes. In 2017, she graduated from Seattle University School of Law with honors. After law school, she was not allowed to sit for the Washington State bar exam due to her status as a former convicted felon.
Consequently, she challenged the Washington State Bar Association rules in the Washington State Supreme Court and won with the court unanimously ruling in her favor. She was later sworn in as an attorney in the State of Washington on June 16, 2018. Simmons is the executive director for a nonprofit focused on assisting those that are formerly incarcerated, known as the Civil Survival Project
Republican Sen. Phil Fortunato, R-Auburn, said the inmates are enough of a tax burden on the state:
"To me, it doesn't make much sense . . . There's no end to what we can do with other people's money." ~Republican Sen. Phil Fortunato, R-Auburn
Mt opinion? Prison is big business. The state of Washington saves millions by paying inmates pennies per hour for work done behind bars.Billions of dollars in revenue are generated by both the private prison industry and the labor of individuals who are incarcerated. From desks to textiles, a complex web of manufacturing is produced each day in New York Prisons—in fact, every New York license plate is created by an individual with justice involvement. Though their work results in billions of dollars, individuals with justice involvement receive literal pennies in return.
Of course, the best route is to avoid prison altogether. Please contact my office if you, a friend or family member are charged with a crime. Hiring an effective and competent defense attorney is the first and best step toward justice.