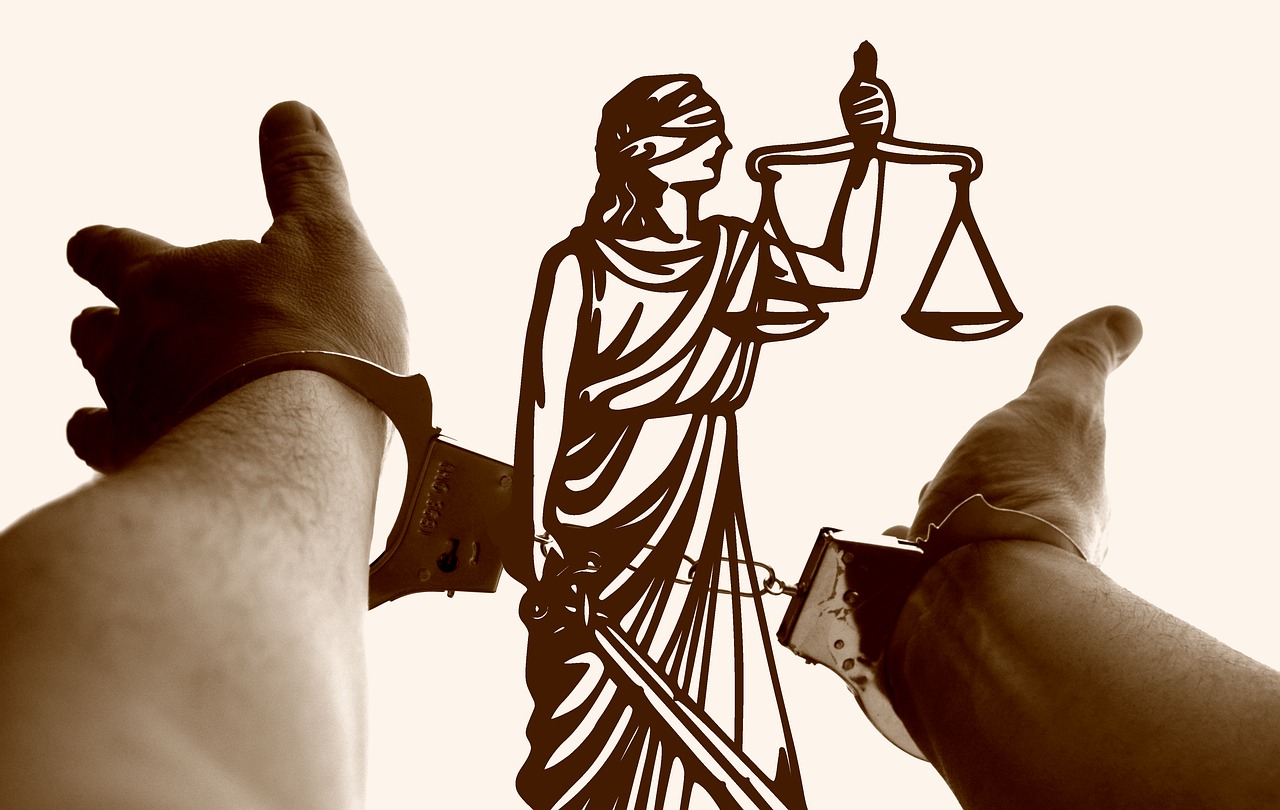 Washington courts have the opportunity, with more information and robust pre-trial services, to safely release citizens who are charged with criminal offenses and awaiting trial, according to a report released today by Washington's Pretrial Reform Task Force.
Washington's Pretrial Reform Task Force was launched in June, 2017. Its purpose was to examine factors driving pretrial decisions that lead to high detention rates, and to develop recommendations for improving pretrial justice in Washington.
"Under current practices in Washington, many courts have limited information about an individual when making pretrial release or detention decisions, and have limited pretrial services to offer as an alternative to jail," the report states.
The final report of the Task Force lists 19 recommendations in three categories — pretrial services; risk assessment; and data collection.
"It is my hope that the report sparks dialogue within our trial  courts on what might be necessary improvements to the pretrial phase of the justice process," said Washington Supreme Court Justice Mary Yu, Chair of the Washington Supreme Court Minority and Justice Commission, one of three sponsors of the Task Force. "We hope courts will review the recommendations and explore new partnerships   in their local communities to reinforce the constitutional presumption of innocence and our court rules that assume pretrial release. We believe the report will encourage alternatives to incarceration. "
The Task Force is also headed by the Superior Court Judges' Association and the District and Municipal Court Judges' Association.
"There are a number of steps courts can take, with the help of the Legislature and local officials, to improve safety, promote justice and ensure that we have a pre-trial system that is fair and equitable," said King County Superior Court Judge Sean O'Donnell, past-president of the Superior Court Judges' Association and member of the Task Force's Executive Committee.
The report details several major findings:
Pretrial Services: Governments should bear the cost of pretrial services rather than the accused: Accused persons cannot and should not be required to incur additional costs or debts as a result of their participation in pretrial services. Pretrial services include, but are not limited to: electronic monitoring, drug and alcohol monitoring, mental/behavioral health treatment, and court reminders.
Court Reminders: The available research consistently shows that pretrial court date reminders through texts, emails, mail or phone calls are an effective method to reduce the risk of failure to appear, and should be available to all defendants.
Voluntary Service Referrals: Referrals such as mental and/or behavioral health treatment, vocational services, or housing assistance should be offered to assist defendants maintain court attendance and supervision compliance, and prevent re-arrest. Referrals should be individualized, offered voluntarily rather than as a condition of release, and should involve little or no cost to the individual.
Stakeholder Involvement: A local stakeholder group can make actionable recommendations to improve the practices and outcomes of the pretrial system, and can ensure the success of reforms by soliciting input from all participants and by making informed decisions as a team, rather than separate and distinct entities.
Transportation support: Offering free or subsidized transportation to defendants for court appointments can help ensure low-income people and people with disabilities can attend their court-ordered appointments.
"We know courts are already using pretrial risk assessments across Washington," said Spokane Municipal Court Judge Mary Logan, co-chair of the Trial Court Sentencing and Supervision Committee and a member of the Task Force's Executive Committee. "Judges should have all the tools necessary to make informed pretrial release decisions. Courts considering use of risk assessment tools should also plan how to monitor impacts and incorporate evidence-based best practices."
Membership in the Task Force includes 55 judges, prosecutors, public defenders, bail business owners, court administrators and officials, community members and researchers. The Task Force received training from the national Pretrial Justice Institute through its 3DaysCount Campaign, which is working across the U.S. to encourage evidence-based improvements in pretrial practices.
My opinion? This is good news.
While community safety is a paramount concern for trial judges, defendants are presumed to be released while awaiting trial under Washington Court Rule 3.2. However, pretrial detention nationwide has been on the rise, with many jail populations containing detainees that can be safely released while awaiting their trial date.
Pretrial detention can have severe consequences for accused persons, particularly in the areas of employment, housing and family. Unnecessary detention is also costly for taxpayers and communities, and conflicts with Washington's constitution and judicial branch rules, which establish a presumption of release with the fewest conditions necessary.
Please contact my office if you, a friend or family member are charged with a crime. Hiring an effective and competent defense attorney is the first and best step toward justice.