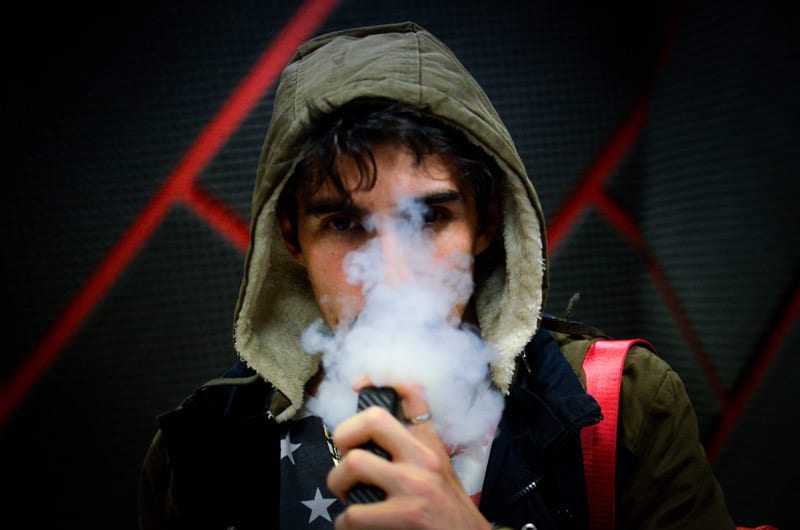 Journalist Hannah Furfaro for the Seattle Times reports that research warns of the mental health risks of high-potency cannabis.
Such products are setting off alarm bells for physicians and a group of research scientists in the Pacific Northwest, who see the wide availability of dabs and other highly concentrated substances as a quiet but growing threat to public health, especially among young adults and teenagers. Lawmakers are considering new regulations, like a THC cap or higher tax on potent products. 
However, retailers and suppliers are pushing back. They point out that these products are already illegal for those under 21. And they warn that bans or increasing taxes on certain products could spur the growth of an illegal drug market.
Nevertheless, scientists point to emerging evidence from studies in adults that link high-potency THC to an increased risk of experiencing psychosis. Moreso, there's a heightened risk of developing psychosis years earlier than would otherwise be expected in people at risk for the condition. Psychosis involves a loss of contact with reality, and symptoms can include delusions and hallucinations.
A large body of research links cannabis use in youths to psychotic symptoms. Anecdotally, pediatricians here report an increasing number of teenagers in emergency rooms with psychotic episodes. They've also experienced disorientation and severe vomiting, called cannabis hyperemesis syndrome. Whether such products should be further regulated — and how to do so — raises complex questions for policymakers.
So far, only Vermont and Connecticut included caps on high THC concentrations in their cannabis-legalization bills — both at 60% THC. California is considering legislation requiring cannabis producers to include a label warning of potential mental health consequences and other risks.
A majority of teens in the Northwest don't use cannabis. But among those who do, they increasingly report use of dabs and other alternatives to smoking. According to Washington's 2021 Healthy Youth Survey, about 33% of Washington 12th graders who use cannabis reported that they dabbed it. And in Oregon, the portion of youth who use cannabis and reported dabbing jumped from 26% to 36% from 2017-2019.
Pediatricians say they're already witnessing what happens when youth with little or no THC tolerance try extremely potent products. Some wind up having a psychotic episode or experiencing temporary cognitive impairment, like trouble with simple motor tasks, finding words or remembering something they were just told. Others who've built up a tolerance to high-THC products seek help after severe bouts of vomiting, dehydration and stomach pain, symptoms of CHS.
"Are people really seeing this or are we just blowing smoke here? I'm totally seeing it. I see it at least three or four times a week," ~Dr. Cora Breuner, Professor of Pediatrics at UW and a Physician at Seattle Children's Hospital.
The question of how to address concentrates comes down to whether state regulations would embolden a more dangerous black market. Policymakers are weighing several options, including raising age limits or marketing restrictions on high-potency products, charging higher taxes, adding THC caps and launching more robust public health awareness campaigns.
Industry and consumer experts vigorously campaigned against Davis' THC cap proposals and continue to argue that new restrictions will lead to worse public health outcomes as unregulated products may contain pesticides or dangerous additives.
"(Our) top priority is a safe and quality-controlled marketplace that works to keep products away from kids," Vicki Christophersen, executive director and lobbyist for Washington CannaBusiness Association, which represents producers and retailers across the state, wrote to The Seattle Times. "A return to prohibition policies is a threat to an open, transparent sector and inadvertently supports the illicit market, which operates in the dark."
Please contact my office if you, a friend or family member are charged with Drug Offenses or any other crime. Hiring an effective and competent defense attorney is the first and best step toward justice.