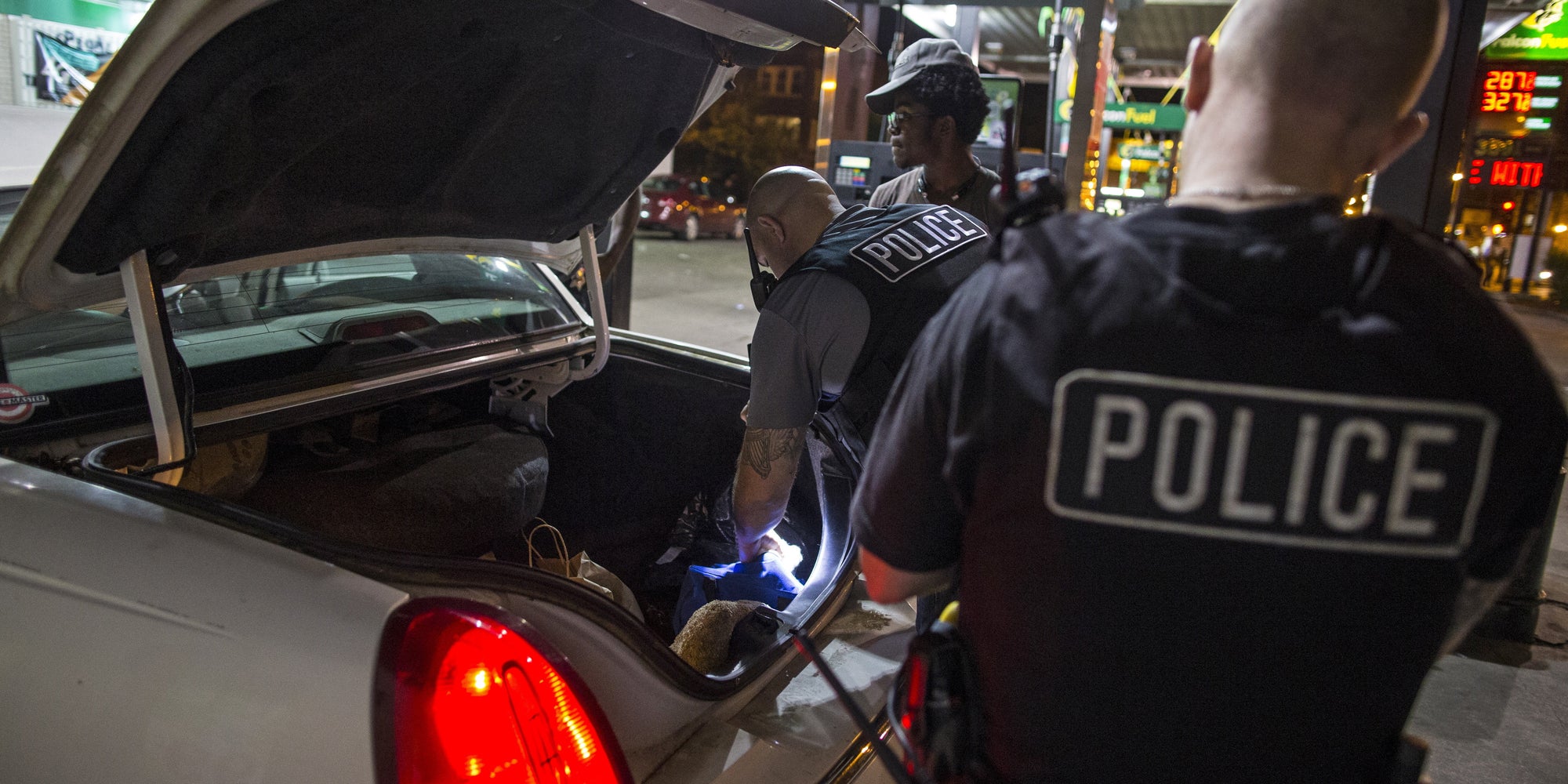 In Vasquez v. Lewis & Jimerson, the 10th Circuit Court of Appeals reinstated a lawsuit filed by a Colorado motorist against two Kansas Highway Patrol officers who pulled him over and searched his vehicle for marijuana as he was driving alone at night through Kansas on his way to Maryland.
The KHP officers, Richard Jimerson and Dax Lewis, stopped Vasquez when they could not read the temporary tag taped to the inside of the car's tinted rear window. The officers believed they were justified in searching the vehicle because Vasquez was a citizen of Colorado driving on I-70, a "known drug corridor," in a recently purchased, older-model car. They said he also seemed nervous.
On February 28, 2012, Vasquez filed this lawsuit against the Officers under
42 U.S.C. § 1983
 – which allows citizens to sue the government for violating Constitutional Rights – and argued that the officers violated his Fourth Amendment rights by detaining him and searching his car without
reasonable suspicion
. At first, his lawsuit was dismissed. He took his lawsuit up on appeal.
The 10th Circuit found the officers violated Vasquez's Fourth Amendment rights in searching his car without his consent. Nothing illegal was found. He had nothing more than an out-of-state license plate from Colorado, a state that has legalized marijuana. The Court found the officers violated Vasquez's rights in searching his car:
"Accordingly, it is time to abandon the pretense that state citizenship is a permissible basis upon which to justify the detention and search of out-of-state motorists, and time to stop the practice of detention of motorists for nothing more than an out-of-state license plate," the ruling states."
My opinion? Good decision. And it makes sense.  Twenty-five states permit marijuana use for medicinal purposes, with Colorado, Alaska, Oregon, Washington, and Washington, D.C. permitting some recreational use under state law.  Our federal circuit courts are simply reading the writing on the wall.
Indeed, it even appears our federal courts are actually leading the charge toward the national legalization of marijuana. In my blog post titled, 9th Circuit Court of Appeals Bans Pot Prosecutions, I discuss recent news that the 9th Circuit prevented the U.S. Department of Justice from prosecuting pot charges if State laws allow for its legal possession.
Times are changing . . .
Please contact my office if you, a friend or family member are charged with a crime. Hiring an effective and competent defense attorney is the first and best step toward justice.