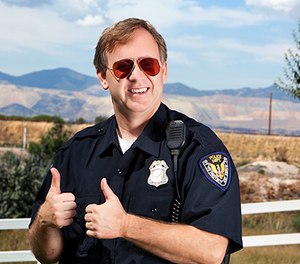 Humorous article from David Rasbach of the Bellingham Herald reports a Facebook post by the Blaine Police Department Monday, March 16, read: "Due to local cases of #COVID-19, BPD is asking all criminal activity and nefarious behavior to cease." The post went on to thank all criminals in advance for their cooperation:
According to Rashbach, the post drew 120 reactions and was shared 66 times in its first 40 minutes.
"Schools, restaurants and bars may be closed," reported Mr. Rashbach. "The Canadians are considering shuttering the border. And it's almost impossible to find an available pack of toilet paper or a bottle of hand sanitizer anywhere. But one Whatcom County law enforcement agency is still hoping some good can come out of the novel coronavirus pandemic — or at least some good humor."
Well said, Mr. Rashbach!