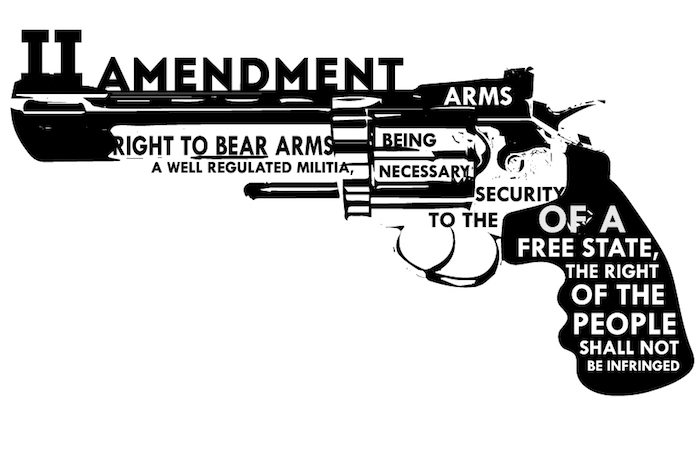 In New York State Rifle & Pistol Association v. Bruen, the U.S. Supreme Court held that Americans have a right to carry firearms in public for Self-Defense. Their ruling marks a major expansion of gun rights after a series of mass shootings. It's also a ruling likely to lead to more people legally armed.
BACKGROUND FACTS
The state of New York passed a law requiring a person to show a special need for self-protection in order to to receive a license to carry a firearm outside their home. Robert Nash and Brandon Koch challenged the law after New York rejected their concealed-carry applications based on failure to show "proper cause." A federal district court dismissed their claims, and the U.S. Court of Appeals for the Second Circuit affirmed. The U.S. Supreme Court took the issue up on appeal.
LEGAL ISSUE
Does New York's law requiring that applicants for unrestricted concealed-carry licenses demonstrate a special need for self-defense violate the Second Amendment?
COURT'S ANALYSIS & CONCLUSIONS
Holding: New York's proper-cause requirement for obtaining an unrestricted license to carry a concealed firearm violates the Fourteenth Amendment. It prevents law-abiding citizens with ordinary self-defense needs from exercising their Second Amendment right to keep and bear arms.
Justice Clarence Thomas wrote the majority opinion and said the following:
"The constitutional right to bear arms in public for self-defense is not "a second-class right, subject to an entirely different body of rules than the other Bill of Rights guarantees. The exercise of other constitutional rights does not require individuals to demonstrate to government officers some special need. The Second Amendment right to carry arms in public for self- defense is no different. New York's proper-cause requirement violates the Fourteenth Amendment by preventing law-abiding citizens with ordinary self-defense needs from exercising their right to keep and bear arms in public." ~Justice Thomas, United States Supreme Court
With that, the Supreme Court reversed the lower federal court's holding.
The Court's split was 6-3 with the court's conservatives in the majority and liberals in dissent. Justice Alito filed a concurring opinion. Justice Kavanaugh filed a concurring opinion, in which Chief Justice Roberts joined. Justice Barrett filed a concurring opinion. Justice Breyer filed a dissenting opinion, in which Justices Sotomayor and Justice Kagan joined.
In a dissent joined by his liberal colleagues, Justice Stephen Breyer focused on the toll from gun violence. He wrote that since the beginning of this year, there have already been 277 reported mass shootings — an average of more than one per day. He accused his colleagues in the majority of acting "without considering the potentially deadly consequences" of their decision. He said the ruling would "severely" burden states' efforts to pass laws "that limit, in various ways, who may purchase, carry, or use firearms of different kinds."
Several other conservative justices who joined Thomas' majority opinion also wrote separately to add their views.
Justice Samuel Alito criticized Breyer's dissent, questioning the relevance of his discussion of mass shootings and other gun death statistics. Alito wrote that the court had decided "nothing about who may lawfully possess a firearm or the requirements that must be met to buy a gun" and nothing "about the kinds of weapons that people may possess."
"Today, unfortunately, many Americans have good reason to fear they will be victimized if they are unable to protect themselves." The Second Amendment, he said, "guarantees their right to do so."
Justice Brett Kavanaugh, joined by Chief Justice John Roberts, noted the limits of the decision. States can still require people to get a license to carry a gun, Kavanaugh wrote, and condition that license on "fingerprinting, a background check, a mental health records check, and training in firearms handling and in laws regarding the use of force, among other possible requirements."
Please contact my office if you, a friend or family member are charged with Firearm Offenses or any other crimes. Hiring an effective and competent defense attorney is the first and best step toward justice.