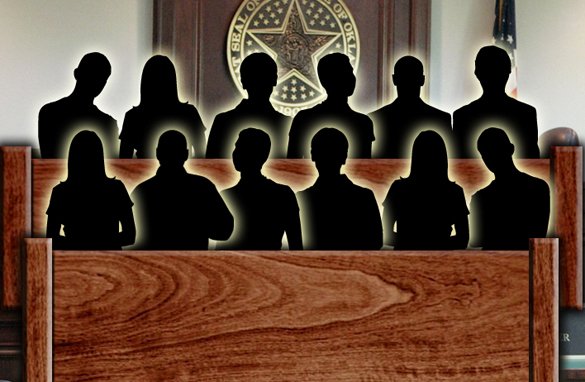 In State v. Irby, The WA Court of Appeals reversed the murder conviction of a defendant because a juror's remarks during jury selection indicated her express bias against the defendant.
In reaching their decision, the court reasoned that when a juror makes an unqualified statement expressing actual bias, seating the juror is a manifest constitutional error that may be raised on appeal. Also, a juror's statement during voir dire that she "would like to say he's guilty" requires a new trial because no inquiry was made from the Prosecution that would have neutralized the statement.
In 2005, James Rock was murdered at his home in rural Skagit County. The investigations led to Terrance Irby, a known associate of Rock. Rock's neighbors had seen Irby in the neighborhood on March 8. Irby was soon located in custody in Marysville. He had been arrested there on March 8, after running a red light and attempting to elude police. In Irby's truck, officers found Rock's weapons and boots splashed with Rock's blood.
Irby was arrested and charged with Aggravated Murder in the First Degree, Burglary in the First Degree, and Felony Murder.
Oddly enough, in 2011, the WA Supreme Court had already reversed Irby's convictions because of a violation of his right to a public trial. The violation occurred when the court and the attorneys agreed by e-mail, without Irby's participation, to dismiss some of the potential jurors before voir dire began.
The State recharged the case. He awaited trial.  Irby had three different standby counselors while his case was pending. Irby fired all of them before the second trial began. As a consequence, the trial court granted Irby's request to proceed pro se; or in other words, by himself without defense counsel.
On March 5, 2013—the first day scheduled for jury selection —Irby voluntarily absented himself from the proceedings. Irby said he did not believe he could get a fair trial in Skagit County. Trial became somewhat of a circus. By Irby's choice, the trial proceeded before a jury that had been picked without any participation by Irby. Every day before trial resumed, the trial court had Irby brought from the jail into the courtroom so that the court could verify that he still wanted to remain absent.
The jury convicted Irby as charged on March 12, 2013.
The primary issue on appeal was whether juror bias – specifically, the bias of the juror who said she "would like to say he's guilty" – violated Irby's right to a fair and impartial jury.
In reaching its decision the Court of Appeals reasoned that under RAP 2.5(a)(3), a party may raise for the first time on appeal a "manifest error affecting a constitutional right." Here, criminal defendants have a federal and state constitutional right to a fair and impartial jury. Criminal defendants have a federal and state constitutional right to a fair and impartial jury. The error alleged here, seating a biased juror, violates this right.
Furthermore, the court reasoned that seating that particular juror manifested actual bias. Under RCW 4.44.170(2) actual bias is "the existence of a state of mind on the part of the juror in reference to the action, or to either party, which satisfies the court that the challenged person cannot try the issue impartially and without prejudice to the substantial rights of the party challenging." The Court of Appeals said both thetrial judge and the Prosecutor failed to elicit any assurances from that juror that she had an open mind on the issue of guilt. This was wrong.
The Court of Appeals concluded that the juror at question demonstrated actual bias and that seating her was manifest constitutional error requiring reversal of all convictions and remand for a new trial.
My opinion? It's awful and tragic that Mr. Rock died a violent and painful death. My condolences go to his family and everyone who cared for him. Anyone in their circumstance would want the murderer brought to justice and convicted for these horrible crimes.
However, gaining convictions is meaningless if the courts and prosecutors violate a defendant's rights in the process. It devalues the entire criminal justice system. It loses credibility and coherence.
Perhaps the Judge and Prosecutor failed to make a record of "rehabilitating" that particular juror of her biases – a process which happens at EVERY jury trial I've conducted – because neither Mr. Irby nor a criminal defense attorney was at jury selection to attempt to strike that particular juror for cause. Neverthless, all of us now have a greater understanding of why it's necessary for attorneys to engage the colloquy of ensuring that jurors are NOT biased – even when they most certainly are.
Eliminating biased jurors from trial not only ensures a fair trial for the defendant. It also creates a court record for ensuring that jury verdicts are not overturned on appeal. As this one was.
Good decision.
Please contact my office if you, a friend or family member are charged with a crime. Hiring an effective and competent defense attorney is the first and best step toward justice.