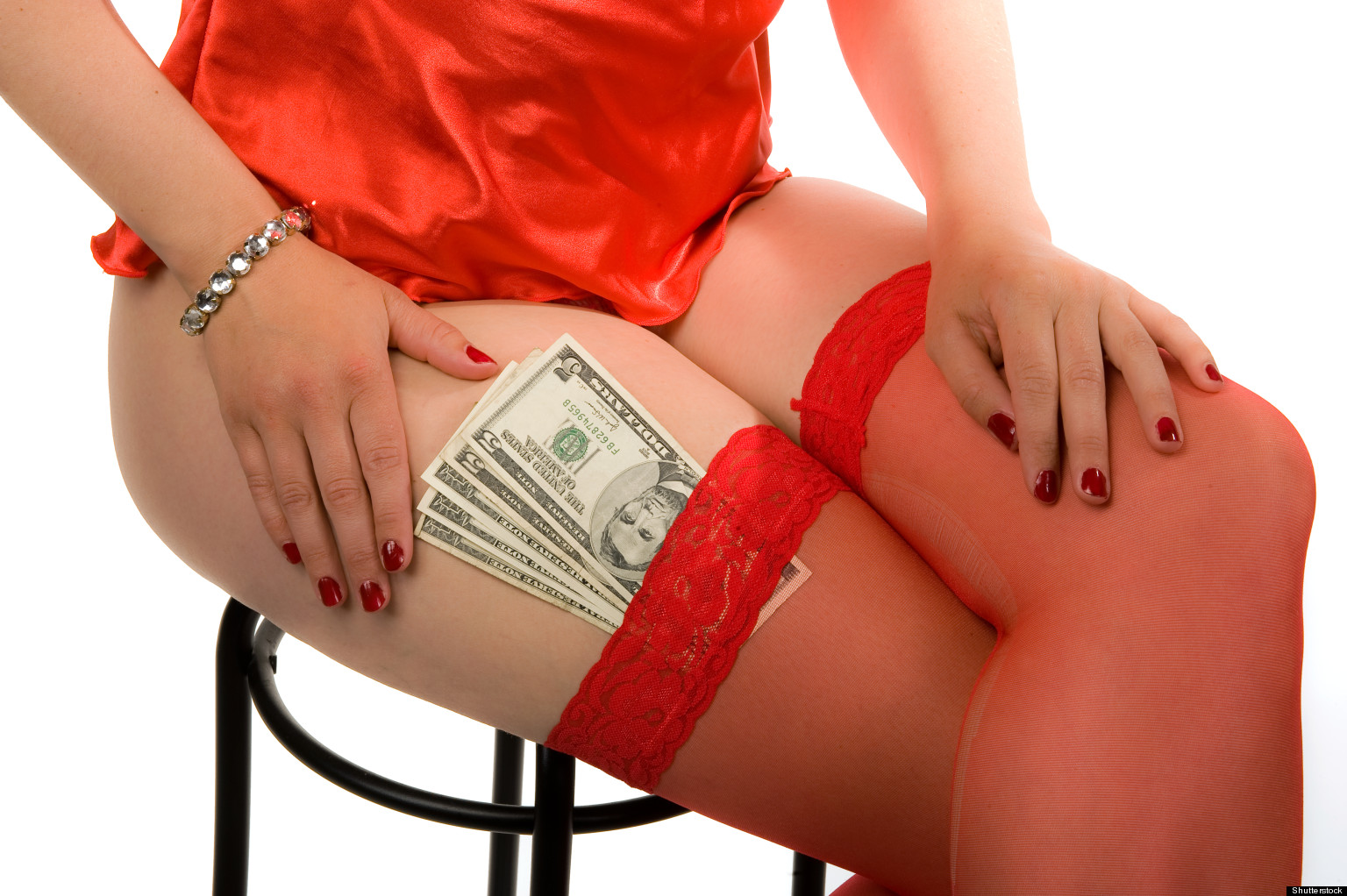 In State v. Barbee, the WA Supreme Court held that a pimp can be convicted on multiple counts of promoting prostitution when multiple prostitutes are involved.
Defendant Shacon Barbee was a pimp that made money from prostitutes working under his supervision. Three young women that Barbee "supervised" during 2010 were SE, BK, and CW.
S.E.
SE met Mr. Barbee when she was 13 and began working for him as a prostitute when she was 16. Along with posting ads on websites such as Backpage.com, SE would also work "the track" (a slang term for working on the streets) in popular Seattle-area prostitution locations including Aurora Avenue and Pacific Highway South. SE thought that Barbee cared about her and that they would spend their lives together. She was expected to make $1,000 a day or stay up at night until she met that quota.
All of her earnings went to Barbee, who required SE to recruit other girls or young women to work for him as prostitutes. SE would peruse websites like MySpace or Facebook, looking for attractive girls who might be interested in "escorting." During 2010, two of the women she recruited on Barbee's behalf were two 18-year-olds, BK and CW.
B.K.
BK soon began working as a prostitute for Barbee, initially working out of a motel room and later moving to "the track."  After BK was arrested and then released from jail, she went to her parents' house, intending to stop working for Barbee. A few months later, Barbee texted BK and convinced her to come to his apartment in Seattle. BK soon began living in the apartment and worldng for Barbee again. She testified at trial that Barbee took the keys to her car and refused to return them, would not allow her to leave the apartment during the day, and allowed her to go shopping or visit her daughter only if he accompanied her. At some point in late 2010, BK left and stopped working for Barbee permanently.
C.W.
Eighteen-year-old CW also worked for Barbee during 2010, but for a comparatively short time. She was living in Bellingham and working at a nursing home when SE began communicating with her via MySpace in early May. Excited about the idea of becoming more independent, CW packed her bags, borrowed a friend's car, and moved to Seattle to meet SEat a Motel6 on Pacific Highway South. Once she arrived, CW was told that she would be worldng for Barbee as an escort, that all of her money would go to him, and that he would provide her with clothes, jewelry, and a place to live.
A few weeks later, CW became disillusioned and texted Barbee that she was quitting. She left and never had contact with Barbee again.
THE ARREST & THE VERDICT
That December, SE arranged online to meet a client for an out-call at the Hampton Inn in Kent. Barbee drove SE to the motel and waited for her while she went inside. The client she had arranged to meet turned out to be an undercover officer. When SE arrived and agreed to have sex with the detective, she was arrested. After a short car chase, police officers arrested Barbee as well.
The State charged Barbee with two counts of promoting sexual abuse of a minor (SE), one count of first degree promoting prostitution (BK), one count of second degree promoting prostitution (CW), one count of leading organized crime, two counts of first degree theft from the Social Security Administration, and one count of second degree theft from the Department of Social and Health Services (DSHS).
The jury found Barbee guilty on all counts, except that they found him guilty of the lesser included offense of second degree promoting prostitution of BK.
THE APPEAL
Barbee claims that the two counts of promoting prostitution of BK and CW constitute a single unit of prosecution, or that he committed a single "enterprise" of promoting prostitution that involved two prostitutes. On Appeal, he argues that his two convictions for promoting prostitution of different women as part of the same enterprise over the same period of time" encompassed a single unit of prosecution in violation of the double jeopardy prohibition clauses of our federal and state constitutions.
THE ISSUE
The WA Supreme Court addressed whether Barbee's two counts of second degree promoting prostitution constitute a single unit of prosecution. Here, it appears so.
THE CONCLUSION
The Court decided that yes, Barbee's two counts of Second Degree Promoting Prostitution constituted two distinct units of prosecution.
THE COURT'S ANALYSIS OF "UNITS OF PROSECUTION"
The WA Supreme Court reasoned that Double Jeopardy is violated when a person is convicted multiple times for the same offense. When the convictions are under the same statute, the court must ask what '"unit of prosecution"' the legislature intended as the punishable act under the specific criminal statute.
The Court further reasoned that both constitutions protect a defendant from being convicted more than once under the same statute if the defendant commits only one unit of the crime. Thus, while a unit of prosecution inquiry is "one of constitutional magnitude on double jeopardy grounds, the issue ultimately revolves around a question of statutory interpretation and legislative intent."
Furthermore, the court reasoned that when engaging in statutory interpretation, its goal is to ascertain and carry out the intent of the legislature: "To determine legislative intent and thus define the proper unit of prosecution, we first look to the statute's plain meaning. If the plain meaning of the statute is ambiguous, we may also determine legislative intent by reviewing legislative history."
Once we have defined the proper unit of prosecution, we perform a factual analysis to ascertain whether the facts in a particular case reveal that more than one "unit" is present.
THE COURT'S REASONING ON "UNITS OF PROSECUTION" IN 'PROMOTING PROSTITUTION' CASES
The Court reasoned that the plain Language of the Promoting Prostitution statute unambiguously authorizes multiple convictions when an individual promotes prostitution of multiple people:
"While the 'evil' of promoting prostitution may be the same regardless of how many prostitutes are "promoted," it does not follow that a person is 'equally guilty' whether he pimps one prostitute or several. Rather, in statutes that involve crimes against persons, that guilt compounds in magnitude depending on the number of lives that are affected."
Ultimately, two "units" were clearly proper here: CW and BK are two distinct "persons" who were both exploited by Barbee.
CONCLUSION
In sum, the WA Supreme Court held that the legislature, by use of the language "a person," unambiguously authorized a unit of prosecution for each person promoted. "When a defendant promotes prostitution of more than one individual, he or she may be prosecuted for more than one count." Accordingly, the Court affirmed the Court of Appeals' decision that Barbee's convictions for promoting prostitution of BK and CW did not violate prohibitions on double jeopardy.
Please contact my office if you, a friend or family member are charged with a crime. Hiring an effective and competent defense attorney is the first and best step toward justice.