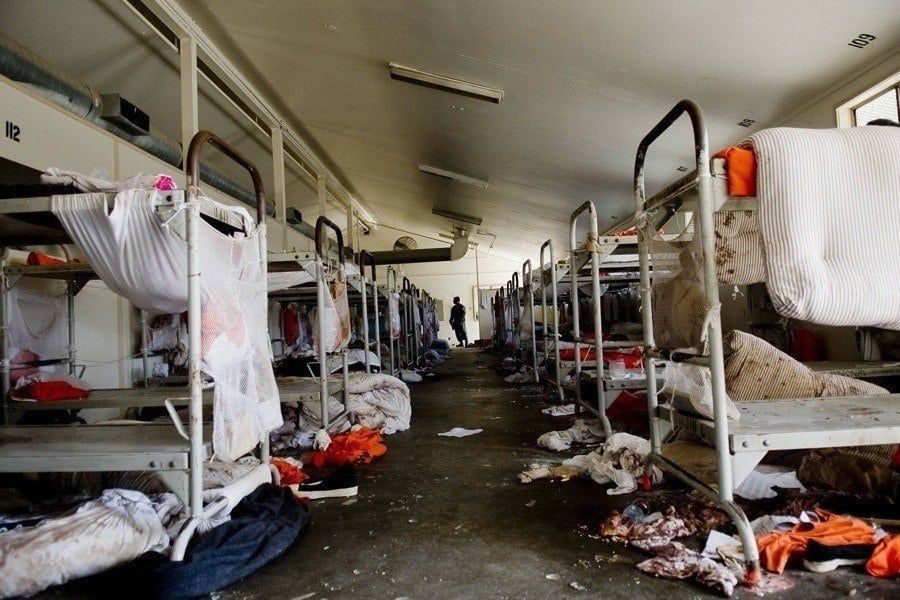 Great article by Anna Flagg and Joseph Neff of the Marshall Project says describes how jail populations are potentially risky environments for transmitting COVID-19.
For jails across the country, the churn of people moving in and out threatens to accelerate the spread of the disease, endangering the incarcerated, the staff and the larger community.
Analysis of a database of county- and jurisdiction-level jail populations built by the Vera Institute of Justice shows the short-term flow of people through local facilities, including some who were admitted more than once, for an average week in 2017 (the most recent year with available data). Apparently, in a given week, more than 200,000 people are booked into jails across the country; roughly the same number walk out every week.
Thankfully – and according to the article – some states and jurisdictions have responded by releasing prisoners or cutting jail time.
"Jails are transient," say the authors. "Most there have been charged with crimes but not convicted. Many are waiting to pay bail to be released until trial or can't afford bail. The rest have misdemeanor convictions with sentences counted in months instead of years."
Preventing the spread of the virus in jails is challenging. Social distancing is crucial, but it's virtually impossible in dormitories with rows of beds in a common room. The same is true of two people in a single cell, or group showers or bathrooms that serve dozens. All these dangers escalate when jails are overcrowded, filthy or understaffed.
Making matters worse, physical contact between staff and the incarcerated is often unavoidable: Officers fingerprint, handcuff and supervise prisoners, as well as escort them to court and drive them to medical appointments. Many other people also flow in and out of jails, like family members who visit; volunteers who counsel or teach or preach; contractors who stock vending machines; and lawyers who meet their clients. Many jails have cut much of that traffic in response to coronavirus by limiting visits, services and vendors, and by moving to online and phone communication.
The authors say that the Centers for Disease Control and Prevention, the American Correctional Association and other groups offer guidance for corrections departments on containing the virus: Start frequent temperature screenings; take oral medical histories; limit visitors and vendors; increase cleaning; restrict movement; create spaces for isolating; coordinate with health providers; and plan for possible staff shortages.
The authors also suggest "de-densifying" our jails by reducing bookings and accelerating releases, something over which sheriffs have limited control.
My opinion? Desperate times call for desperate measures. Perhaps persuading judges to set low bond amounts and minimal conditions of pretrial release is a good starting point. Police officers can be persuaded to make mindful decisions when they decide whether to arrest and book a person into jail, or issue a citation with a court date. For the most part, it's advisable that police officers simply write citations for misdemeanors except for drunken driving and domestic violence charges.
Please read my Legal Guides titles, Making Bail and Quash Your Bench Warrant and contact my office if you, a friend or family member are jailed and incarcerated during this time of CV-19 outbreaks. And hiring an experienced, effective attorney is the best step toward making that happen. Getting out of jail is a huge priority.