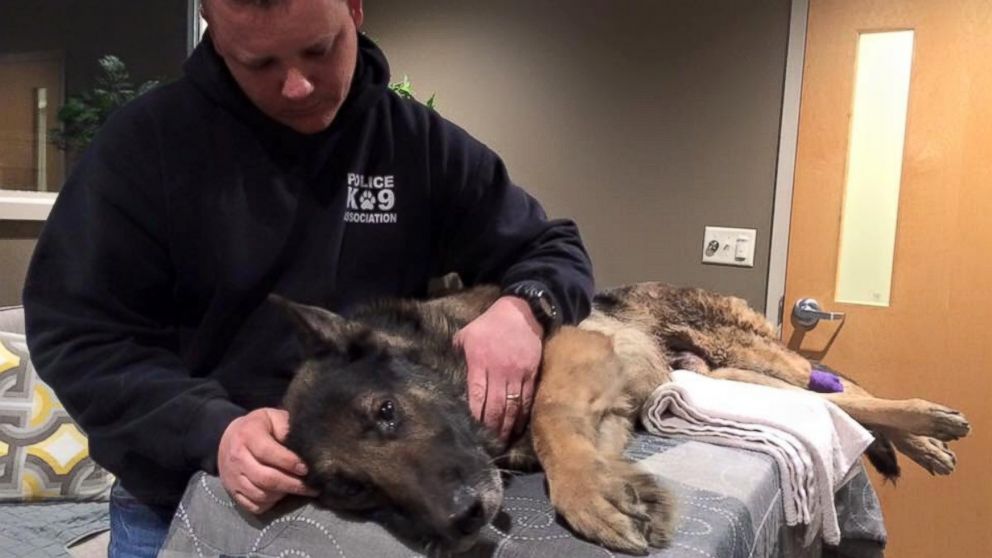 In State v. Moose, the WA Court of Appeals decided an interesting case involving a defendant maliciously harming a K-9 officer.
BACKGROUND FACTS
The Defendant Mr. Moose attempted to light a car on fire. In the process, he intentionally lit a police dog on fire while resisting arrest. The State filed four charges against him—attempted Arson in the Second Degree, Harming a Police Dog, Resisting Arrest, and attempted Malicious Mischief in the Third Degree. A jury convicted him of all charges. Mr. Moose appealed his conviction. He argued that the term "maliciously" under the Malicious Mischief statute does not include police dogs.
COURT'S ANALYSIS & CONCLUSIONS
The Court of Appeals began by framing Mr. Moose's appellate arguments. In short, Moose argued that the State lacked evidence to convict him because the Malicious Mischief statute defines "maliciously" as "an evil intent, wish, or design to vex, annoy, or injure another person."  Because Mr. Moose harmed a police dog, not "another person," the State failed to prove he acted maliciously as required by statute.
However, the Court of Appeals denied Moose's interpretation of the statute:
"Mr. Moose's argument is unconvincing . . . A statute criminalizing malicious injury of a police dog plainly requires a definition of "maliciously" that applies to police dogs. Further, Mr. Moose's reading of "maliciously" in RCW 9A.76.200 to require acting against "another person" violates multiple canons of statutory interpretation . . .

He suggests we read RCW 9A.76.200 so as to render the entire statute meaningless. This is an absurd result that was clearly not intended by the legislature. The State was not required to prove Mr. Moose harmed "another person" to prove he harmed a police dog, and the evidence at trial was sufficient to sustain his conviction."
With that, the Court of Appeals upheld Moose's conviction.
My opinion? In nearly every state, there are specific laws that, for all intents and purposes, equate an attack on a police dog as the same as an attack on a regular officer. WA State is no different, and the penalties are incredible harsh. Recently, a man was sentenced to 45 years for killing a police dog. Generally, though, individuals do have the right to resist unlawful arrests, excessive force, and unprovoked attacks from officers and K-9s.
However, when a police dog is attacking a person, depending on what the dog is doing, a person may be able to claim that the use of a police dog constitutes excessive force. Many police dogs are trained to "bite and hold" suspects, which as the name implies, involves a K-9 literally biting down on a suspect in order to prevent them from fleeing until human officers can arrive. Because dog bites can be extraordinarily severe, an individual may be justified in fighting back in that situation. Self-Defense may apply if the bite is drawing blood, or severely injuring an individual.
Please contact my office if you, a friend or family member are charged with a crime. Hiring an effective and competent defense attorney is the first and best step toward justice.