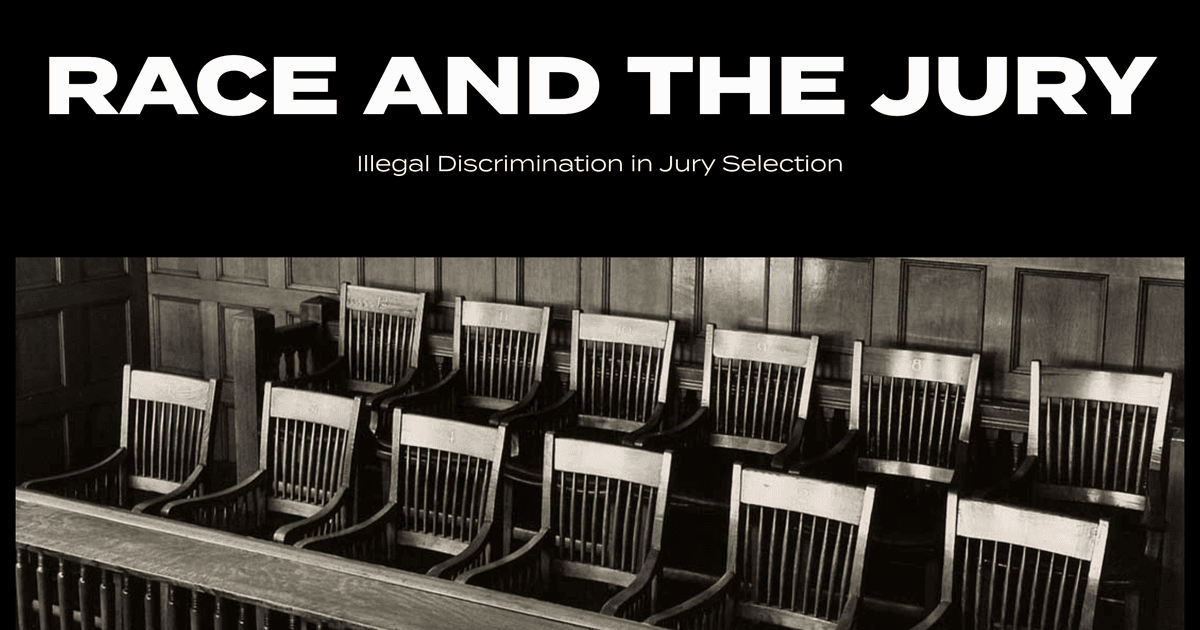 In State v. Rhone, the WA Supreme Court overturned a 65-year-old Black man's conviction, nearly two decades after he alleged racial discrimination in the jury selection process for his trial.
BACKGROUND FACTS
Rhone proceeded to trial on charges of first degree robbery, unlawful possession of a controlled substance with intent to deliver, unlawful possession of a firearm, and bail jumping. During jury selection, the parties agreed to remove one of the two Black jurors in the 41-member pool for cause. The prosecution—using a peremptory challenge—struck the remaining Black venire juror. After the court swore in the jury, Rhone made the following statement:
"I don't mean to be facetious or disrespectful or a burden to the Court. However, I do want a jury of my peers. And I notice that the prosecutor took away the Black, African-American, man off the jury. Also, if I can't have—I would like to have someone that represents my culture as well as your culture. To have this the way it is . . . seems unfair to me. It's not a jury of my peers. . . . I am an African-American Black male, 48 years old. I would like someone of culture, of color, that has—perhaps may have had to deal with improprieties and so forth, to understand what's going on and what could be happening in this trial." ~Theodore Rhone
The court understood Rhone's statement as a Batson challenge, found no prima
facie case of discrimination and denied Rhone's request for a new jury panel. The jury convicted him of all charges. Rhone received a life sentence without the possibility of parole for two of his convictions.
In 2010 Rhone appealed, arguing for a "bright-line rule" establishing a prima facie case of discrimination when "the last remaining minority member of the venire is peremptorily challenged." Unfortunately, the Washington Supreme Court denied Rhone's appeal at that time.
However,  in their 2017 ruling in City of Seattle v. Erickson, the WA Supreme Court affirmed the very rule Rhone wanted to establish — even calling it the "Rhone Rule." The court's decision now to overturn Rhone's convictions allows him to finally benefit from that rule. Rhone now sought collateral relief based on Erickson.
COURT'S ANALYSIS & CONCLUSIONS
Justice Susan Owens wrote the court's opinion. She reasoned that Mr. Rhone's unsuccessful challenge to the last remaining Black juror being struck from his venire directly resulted in him facing a jury that was undoubtedly less likely to debate and consider uncomfortable issues related to race and acknowledge and mitigate implicit biases than that of a diverse jury.
"Recalling the mandate in the unique circumstances of Rhone's case accomplishes this mission; we must allow him to benefit from the rule he proposed that ultimately became the law in this state." ~Justice Susan Owens
With that, the WA Supreme Court reverse Rhone's convictions and remanded for a new trial.
My opinion? I applaud the court's decision. When juries have diverse makeups, it allows them to draw from various lived experiences, and offer greater perspectives. Studies have shown that all-white juries spend less time deliberating, make more errors, and consider fewer perspectives. They also convict at higher rates and convict Black defendants at higher rates than other defendants specifically.
The court's decision is the correct step toward racial justice and equity. In announcing the reversal of Rhone's convictions, the state Supreme Court also ordered a new trial. Rhone will finally have a jury of his peers, as the law and constitution intended.
Please contact my office if you, a friend or family member are charged with a crime. Hiring an effective and competent defense attorney is the first and best step toward justice.