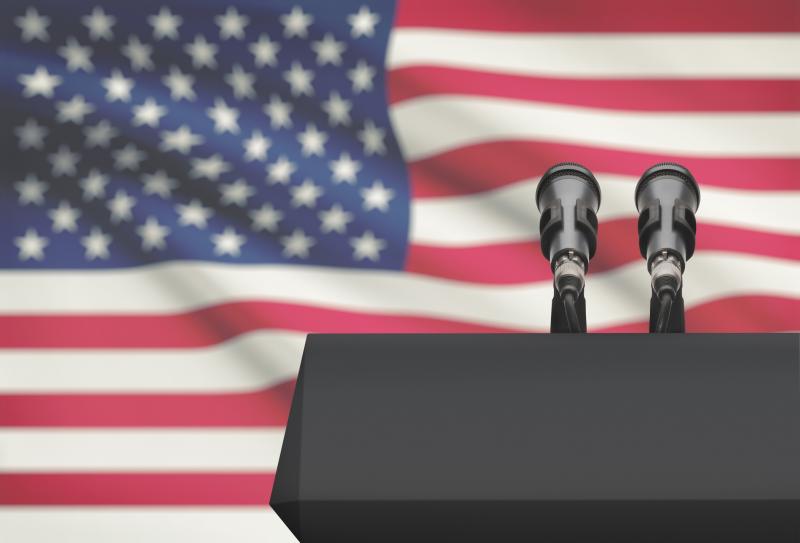 Gov. Jay Inslee supports legislation to make it a gross misdemeanor for politicians to issue false statements about election outcomes.
Inslee announced his support for the legislation during a legislative preview event hosted by the Associated Press which coincided with the anniversary of the January 6, 2021 attack on the U.S. Capitol by supporters of former President Donald Trump.
The three-term Democratic governor, in his most extensive comments on the subject to date, spoke passionately about his concern for the state of democracy in the United States and his belief that Trump is engaged in an ongoing coup attempt. He called for politicians on both sides of the aisle to speak out more forcefully against the former president and his allies.
"It should not be legal in the state of Washington for elected officials or candidates for office to willfully lie about these election results, and unfortunately they are doing that . . . This needs to be made illegal . . . The violence of January 6 of last year is just a warning of what is coming and the basis of it is the 'Big Lie' . . . That's why I'm calling on all elected officials of both parties to join together arm-in-arm and call that out." ~Governor Jay Inslee
The "Big Lie" is a reference to the false assertion by Trump and his supporters that the 2020 election was stolen.
"The defeated president and his allies, including some legislators in Washington state, are perpetuating the belief that this election was stolen from them," Inslee said. "What do you think is going to happen if you perpetuate that belief? Of course violence can be happening as a result of that."
Regarding his proposal to criminalize false statements about elections, Inslee said the "finishing touches" were being put on a draft of the bill and that his office was talking to lawmakers about sponsoring it. The proposal would be narrowly tailored to target "lies about free and fair elections when it has the likelihood to stoke violence."
Inslee defended the idea of criminalizing unsupported claims of election fraud and stolen elections — if they're likely to result in violence — as not a violation of freedom of speech. The governor likened the rhetoric about elections being stolen to "yelling fire in a crowded theater."
"The defeated president as recently as an hour ago is yelling fire in the crowded theater of democracy," Inslee said, referring to statements Trump issued Thursday. Those statements included: "Never forget the crime of the 2020 Presidential Election. Never give up!"
My opinion? Many believe the incendiary rhetoric of political leaders makes political violence more likely. It gives violence direction, complicates the law enforcement response, and increases fear in vulnerable communities.
Please contact my office if you, a friend or family member are charged with a crime involving political speech. Hiring an effective and competent defense attorney is the first and best step toward justice.