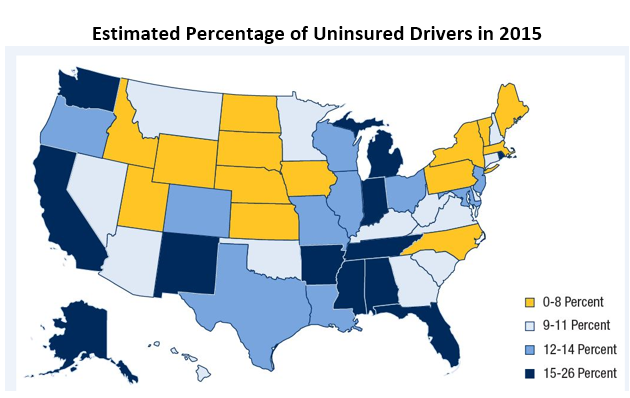 Informative article by Rolf Boone of The Olympian discusses how the number of uninsured motorists in Washington state increased to 17.4 percent between 2012 and 2015, according to the Northwest Insurance Council, which cited a report by the Insurance Research Council.
Washington state is now seventh highest in the country for uninsured drivers.
"It is concerning that in our region's thriving economy, with more vehicles than ever on our roadways, that a growing percentage of drivers are uninsured, breaking the law and imposing higher costs on insured drivers," said Kenton Brine, Northwest Insurance Council President in a statement.
The five states with the highest number of uninsured motorists:
-Florida, 26.7 percent.
-Mississippi, 23.7 percent.
-New Mexico, 20.8 percent.
-Michigan, 20.3 percent.
-Tennessee, 20 percent.
Under RCW 46.30.020, it is a civil infraction to drive without insurance. The legislative intent of this law says, "It is a privilege granted by the state to operate a motor vehicle upon the highways of this state. The legislature recognizes the threat that uninsured drivers are to the people of the state."
Driving without insurance can be potentially damaging. Along with facing civil penalties, police officers may find some excuse to search your vehicle and/or investigate you for DUI, Driving While License Suspended, etc.
Please contact my office if you, a friend or family member face these or any other charges relating to driving. You may need competent defense counsel to get these charges reduced or dismissed.