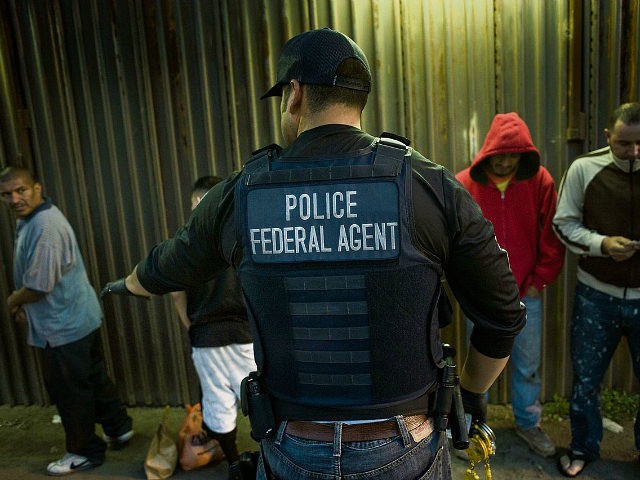 President Trump requested the numbers as part of his initial immigration executive orders. The 22 percent is much higher than the population of foreign-born in the U.S. as a whole, which is about 13.5 percent.
All told, the government counted more than 42,000 aliens in federal prisons as of June 24. About 47 percent already face final deportation orders, making them illegal immigrants, and 3 percent are currently in immigration courts facing deportation proceedings.
Almost all of the rest are being probed by federal agents looking to deport them.
Immigrants who commit serious crimes, even if they once had legal status, can have that status revoked and can be subject to deportation, which explains the high number of cases where an alien is still being probed by U.S. Immigration and Customs Enforcement.
The U.S. Marshal Service, meanwhile, is holding about 12,000 "self-reporting" aliens, and almost all of them have already been ordered deported.
Government officials said they're still trying to collect information on the foreign-born population in state and local prisons and jails.
Please contact my office if you, a friend or family member are charged with a crime. Hiring an effective and competent defense attorney is the first and best step toward justice.