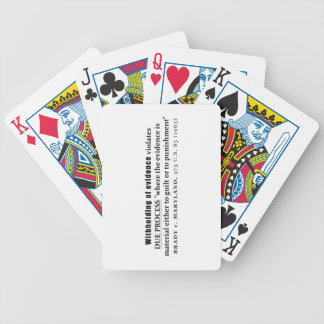 In United States v. Yepiz, the Ninth Circuit Court of Appeals remanded the convictions for numerous defendants so that it may engage in the necessary fact-finding to ascertain whether a government's witness received benefits that were undisclosed to the defendants at the time of trial.
The defendants are all alleged to be members or associates of the Vineland Boys ("VBS"), a gang located in Southern California. On November 30, 2005, a grand jury returned a 78-count first superseding indictment charging appellants and approximately forty other individuals with crimes arising out of their membership or association with VBS.
Seven of the nine defendants were charged with violating the Racketeer Influenced and Corrupt Organizations Act ("RICO"), and with RICO conspiracy, and all appellants were charged with federal distribution of narcotics. Other charged counts included violent crimes in aid of racketeering ("VICAR"), attempted murder, and possession with intent to distribute cocaine, methamphetamine, and marijuana.
Trial commenced on August 9, 2006. On October 26, 2008, the jury returned a verdict of not guilty as to five counts, a mistrial as to one count, and a verdict of guilty as to the remaining counts. The defendants timely appealed their convictions and sentences. This case was vigorously litigated over the course of two-and-a-half months. It presented the federal district court with a gauntlet of complex legal questions, and required it to grapple with unique concerns to courtroom safety and logistics.
At trial, one of the government's cooperating witnesses was Victor Bulgarian. In September of 2006, on direct examination, Bulgarian testified that he was previously arrested for possession and sale of methamphetamine in an unrelated case, and agreed to cooperate with law enforcement in exchange for a lesser sentence, and a grant of immunity for his testimony as a government witness.
Bulgarian testified to having received no benefits from the government in exchange for his testimony. However, on cross-examination, Bulgarian testified to having received $5,000 in cash from the government after he testified to the grand jury in this case. Defendants noted that this testimony directly contravened a letter the government sent to them asserting that no witnesses received any benefits from the government in exchange for their testimony. The government acknowledged that it was "a glaring mistake," but argued that the error was cured because defendants had ample opportunity to cross examine Bulgarian on the subject of the $5,000 payment. Defendants did not raise the issue again either at trial or in a post-trial motion.
Approximately three years later, on August 20, 2009, Bulgarian testified in the trial of defendant Horacio Yepiz. On direct examination, Bulgarian once again testified to having received no benefit from the government in return for his testimony. On cross examination, however, Bulgarian testified that since his arrest for drug-related crimes in 2004, he had received roughly $100,000 to $200,000 in cash from five different law enforcement agencies, although he was unable to give an exact figure. He explained that he was able to solicit paid work from these agencies whenever he wanted ("I decide when I want to work, and when I work, I get paid."). Indeed, he testified to having received $800 for three hours of work the week prior.
Appellants now argue that the government violated Brady v. Maryland by failing to disclose the full extent of the benefits Bulgarian received at trial. For those who don't know, Brady v. Maryland was a landmark United States Supreme Court case that established that the prosecution must turn over all evidence that might exonerate the defendant (exculpatory evidence) to the defense.
On Appeal, the Ninth Circuit reasoned that, under Brady, the suppression by the prosecution of evidence favorable to an accused upon request violates due process where the evidence is material either to guilt or to punishment, irrespective of the good faith or bad faith of the prosecution.
The Ninth Circuit further reasoned that in order to prevail on a Brady claim, the defendant must show that the evidence was material. Materiality is satisfied when "there is a reasonable probability that, had the evidence been disclosed to the defense, the result of the proceeding would have been different. A 'reasonable probability' is a probability sufficient to undermine confidence in the outcome."
Here, the Ninth Circuit ruled that the government's attempts to minimize the significance of Bulgarian's testimony are not persuasive in light of the record:
"While some of Bulgarian's testimony was independently corroborated, it nonetheless played a substantial role in the government's case-in-chief. In particular, Bulgarian's testimony was relied upon heavily by the government to show that VBS was a 'criminal enterprise' under RICO. Therefore, had the alleged Brady materials been made available to appellants at trial, there is a "reasonable probability" that the result of the proceeding would have been altered."
With that, and In light of the disputed facts surrounding defendants' Brady claim, the Ninth Circuit remanded the convictions to the district court so that it may engage in the necessary fact-finding to ascertain whether Mr. Bulgarian received benefits that were undisclosed to appellants at the time of trial, and if so, whether Brady was violated as to each convicted count.
My opinion? Good decision. Since Brady was decided in 1963, the U.S. Supreme Court has required that prosecutors and police officers disclose evidence that impeaches the credibility of any state witness, including police officers. Examples of impeachment evidence include false testimony, misrepresentations made in court documents, false information in police reports and internal police disciplinary proceedings.
Unfortunately, that is not being done.  There is no uniform system compiling Brady data; each county's prosecuting attorney has different methods for assembling Brady information and different perspectives on when disclosure is constitutionally required. Naturally, this creates problems for defense counsel seeking exculpatory information from prosecutors and law enforcement agencies. Fortunately, competent defense counsel has ways of overcoming these challenges, as demonstrated by the excellent representation given to the defendants in this case.
Please contact my office if you, a friend or family member are charged with a crime. Hiring an effective and competent defense attorney is the first and best step toward justice.