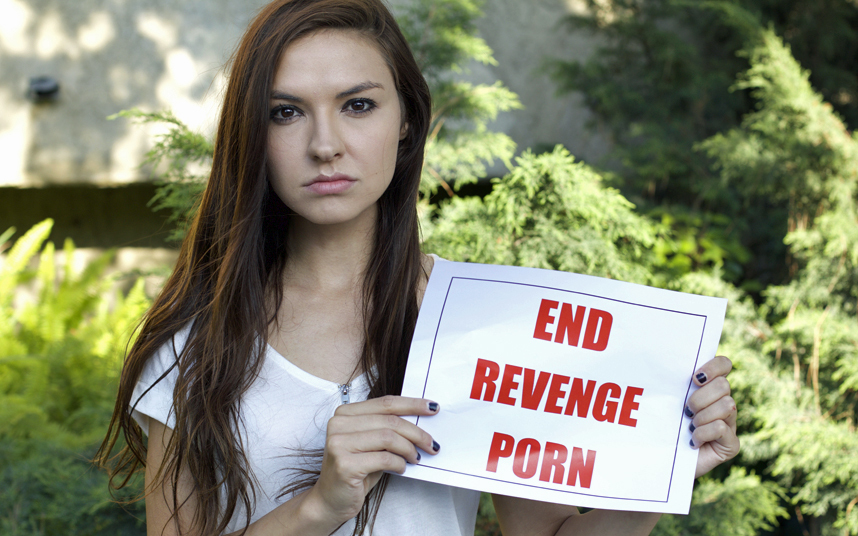 Excellent article by Brian Murphy and Andrea Drusch of mcclatchydc.com discusses how congressional lawmakers are pushing to make "revenge porn" or "sextortion" a federal crime.
Tuesday, Sens. Richard Burr, R-N.C., Kamala Harris, D-Calif., and Amy Klobuchar, D-Minn., said they'd sponsor the new legislation to make "revenge porn" a federal crime by passing a bill very similar to a bill introduced last year by Rep. Jackie Speier, D-Calif. Speier introduced the bill in the House again Tuesday.
According to the article, Rep. Joe Barton, a Texas Republican who is sponsoring the bill, said he shared a sexually explicit video and text messages with a woman he was seeing after he separated from his second wife. An image from that video of a naked Barton, now 68, appeared on the internet last week, becoming the talk of his hometown and spurring debate over criminal intent.
Barton apologized last week for the leaked video, saying he should have used better judgment. He also suggested he'd been the victim of the crime of revenge porn, which is illegal under Texas's law, but not federal law.
Barton took the incident to the U.S. Capitol Police, but said last week he'd heard no word that an investigation had been opened.
According to Murphy and Drusch's article, thirty-eight states and D.C. have laws against distributing "revenge porn." The new federal legislation would make it "unlawful to knowingly distribute a private, visual depiction of an individual's intimate parts or of an individual engaging in sexually explicit conduct, with reckless disregard for the individual's lack of consent to the distribution, and for other purposes."
Murphy and Drusch wrote that North Carolina passed legislation outlawing "revenge porn" in 2015 and updated the provision in 2017. The state law makes it illegal to post nude photos online without the consent of the victim.
The FBI defines "sextortion" as "when someone threatens to distribute your private and sensitive material if you don't provide them images of a sexual nature, sexual favors, or money."
In short, the proposed federal legislation would establish federal criminal liability for people who share private, explicit images without consent. In order to prosecute someone under the proposed law, officials would have to prove the defendant was aware of a substantial risk that the victim expected the image would remain private and that sharing could cause harm to the victim.
"Perpetrators of exploitation who seek to humiliate and shame their victims must be held accountable," said Harris, the former attorney general of California who prosecuted operators of "revenge porn" sites. "It is long past time for the federal government to take action to give law enforcement the tools they need to crack down on these crimes."
The bill provides up to five years in prison and/or unspecified fines.
My opinion? Washington State has already outlawed "revenge porn" as a Class C Felony under the "Disclosing Intimate Images" statute RCW 9A.86.010. Other states have also followed suit. It appears the feds are simply catching up.
Immediately contact my office if you, a friend or family member face criminal charges for distributing suggestive content online. It's imperative to find a competent criminal defense attorney who can possibly suppress the evidence and/or convince prosecutors and judges to reduce or dismiss these egregious charges.