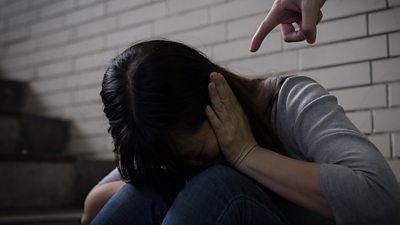 The Bellingham Herald reported that in 2012, more protection orders were filed in Whatcom County. Also, more people were booked into jail for Domestic Violence.
This information was found in the 10th Annual Report About Domestic Violence. Report highlights for 2012 included the following:
* Law enforcement reported 1,387 domestic violence offenses in Whatcom County, down slightly from 1,422 in 2011. Nearly 55 percent were assaults and 30 percent were violations of protection or no-contact orders.
* The number of domestic violence protection orders filed in Whatcom County courts went up in 2012. At 427, it was the highest since 2004.
* Domestic violence made up 20 percent of Whatcom County Jail bookings in 2012, an increase from previous years and double the 10 percent of all jail bookings in 2011.
My opinion? Domestic violence is an AWFUL dynamic to have in a relationship. The effects of domestic violence wreak havoc on relationships, reputations and families.
However, most couples are not involved in ongoing domestic violence relationships. The vast majority of these situations involve a couple who argued a little too passionately, perhaps under the influence, and police are contacted. Unfortunately, when the criminal justice system gets involved, the wheels are very hard to stop.
For example, most people are unaware that under RCW 10.99, officers MUST arrest a primary aggressor and immediately take them to jail. Additionally, most defendants MUST move out of their own homes while the case is pending. This is a substantial hardship.
And defendants who are convicted of domestic violence crimes risk being incarcerated, paying court fines and restitution, obtaining domestic violence evaluations, undergoing treatment, being monitored by probation, losing their gun rights, and obeying court orders preventing them from communicating with family members. Finally, a domestic violence conviction carries a negative stigma which may deter employment opportunities.
Take my word, these types of charges probably won't get reduced or dismissed quickly. Most prosecutors and judges want to continue these cases out to see if people will violate no-contact orders. Indeed, many defendants end up facing more criminal charges if they accidentally or intentionally violate a no-contact order. A vindictive and/or vengeful "victim" may invite communication and persuade a defendant to violate the court's no-contact order.
I've seen this happen many times. And once a victim has proof that a contact happened, they can – and most will – contact the police and pursue additional charges of Violating a No-Contact Order (NCOV). These are particularly nasty charges which are very difficult to defend against. An NCOV charge damages the defendant's bargaining position in reducing and/or dismissing the underlying domestic violence charge that got them in trouble in the first place!
Please contact my office if you, a friend or family member are charged with a crime. Hiring an effective and competent defense attorney is the first and best step toward justice.