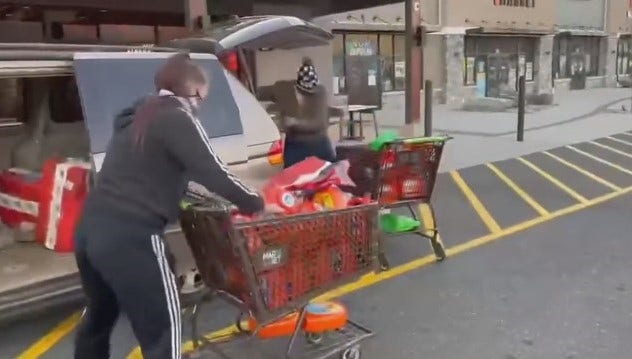 Journalist Nathan Bomey for Axios.com wrote an article reporting that people aren't paying retailers for merchandise. The data suggests that the scale and complexity of Organized Retail Theft schemes seems to be on the rise.
WHAT IS ORGANIZED RETAIL THEFT?
Organized retail crime (ORC) is the large-scale theft of retail merchandise with the intent to resell the items for financial gain. ORC typically involves a criminal enterprise employing a group of individuals who steal large quantities of merchandise from a number of stores and a fencing operation that converts the stolen goods into cash. Stolen items can be sold through online auction sites, at flea markets and even to other retailers.
In addition to targeting stores, ORC gangs engage in cargo theft activities. They also commit other frauds such as using stolen or cloned credit cards to obtain merchandise, changing bar codes to pay lower prices, and returning stolen merchandise to obtain cash or gift cards. ORC is distinct from ordinary shoplifting committed by individuals seeking goods for personal use.
In April, the National Retail Federation reported that retailers experienced a 26.5% increase in organized retail theft incidents in 2021.
"Organized retail theft schemes typically involve careful planning and deliberate targeting, while perpetrators have specialized roles, including inventory management, marketing and sales fulfillment." ~National Retail Federation
 Retailers are already grappling with an uncertain economy, a shift toward spending on services, and rising labor costs. Clearly, the last thing they need is another threat to the bottom line.
However, it's also unjust to charge people for crimes they did not intentionally commit. Organized Retail Theft is a crime of dishonesty with the potential to cause major setbacks in people's lives, careers and trajectories.
CAN A DEFENDANT RAISE A LEGAL DEFENSE?
Yes. A few common defenses include showing that you did not act with an accomplice or that the value of the property stolen was below the suggested amount. Defendants can also contest an organized theft charge by showing that the police violated one of their constitutional rights. For example, maybe the police arrested an offender without probable cause, or coerced a confession.
In both of these instances, a prosecutor may decide to reduce your charge or drop it altogether.
Please contact my office if you, a friend or family member are charged with Theft or any other crime. Hiring an effective and competent defense attorney is the first and best step toward justice.