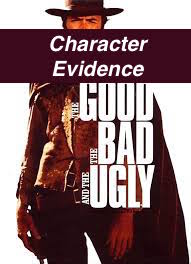 In 
State v. Wilson
 the
WA Court of Appeals
held that the trial court mistakenly admitted into evidence a dissimilar and unfairly prejudicial prior act of sexual misconduct as a purported common scheme or plan under
ER 404(b)
.
BACKGROUND FACTS
Claudine Wilson has cared for her granddaughter, B.E., since she was born on January 29, 2006. In 2010, when B.E. was four years old, Claudine married the defendant Leslie Wilson. Wilson moved into Claudine's home in Auburn, Washington which Claudine shared with several other family members. Claudine, Wilson, and B.E. shared a bedroom. Claudine and Wilson slept in a king size bed. B.E. had her own bed in the same room, but sometimes slept with Claudine and Wilson.
Wilson and B.E. appeared to get along well. However, the marriage between Wilson and Claudine eventually deteriorated, in part due to Wilson's alcohol use. Wilson left the household in July 2012. About five months later, in December 2012, just after Claudine spoke to Wilson on the telephone, B.E. told Claudine that Wilson had touched her.
Before trial, the State informed the trial court of its intent to present evidence of a sexual remark Wilson allegedly made to B.E.'s older cousin, S.H. Specifically, S.H. claimed that when she was 11 or 12 years old and wearing a bathing suit, Wilson remarked that she should not "wear that stuff around [him] because it gets—[him] so excited." The State argued that this evidence showed that Wilson had a common scheme or plan to sexually assault young girls. The defense argued that the evidence showed only propensity and was inadmissible. The court ruled that S.H.'s testimony demonstrated a common scheme or plan and was admissible under ER 404(b).
COURT'S ANALYSIS & CONCLUSIONS
The Court of Appeals agreed with Mr. Wilson that the trial court erred in admitting a dissimilar and unfairly prejudicial prior act of sexual misconduct as a purported common scheme or plan under ER 404(b).
The Court reasoned that ER 404(b) prohibits the use of evidence of other crimes, wrongs, or acts to prove the character of a person in order to show action in conformity therewith. The same evidence may be admissible for other purposes, however, depending on its relevance and the balancing of the
probative value and danger of unfair prejudice
. 
State v. Gresham
. One accepted "other purpose" under ER 404(b) is to show the existence of a
common scheme or plan
.
The Court further reasoned that prior misconduct and the charged crime must share a sufficient number of "markedly and substantially similar" features so that the similarities can naturally be explained as individual manifestations of a general plan. The prior misconduct must be sufficiently similar to the charged crime, or else the evidence of misconduct is not probative of whether the alleged act occurred. Similarity of results is insufficient and the evidence must show more than a general "plan" to molest children. Ultimately, in doubtful cases, the evidence should be excluded.
Against that backdrop, the Court decided that the incidents described by B.E. and S.H. did not share "markedly and substantially similar" features that can naturally be explained as individual manifestations of a general plan:
"B.E. reported recurring incidents of sexual abuse. S.H. reported an isolated, sexually-oriented remark. There was a significant difference in the victims' ages when the incidents occurred. The evidence was similar only in the respect that it tended to show Wilson's sexual attraction to minors. S.H.'s testimony did not demonstrate the existence of a common scheme or plan. In view of the limited evidence presented to the jury, we cannot say that the admission of the ER 404(b) evidence did not materially affect the trial within reasonable probabilities."
With that, the Court of Appeals reverse Wilson's conviction of Rape of a Child.
Please contact my office if you, a friend or family member are charged with a crime. Hiring an effective and competent defense attorney is the first and best step toward justice.