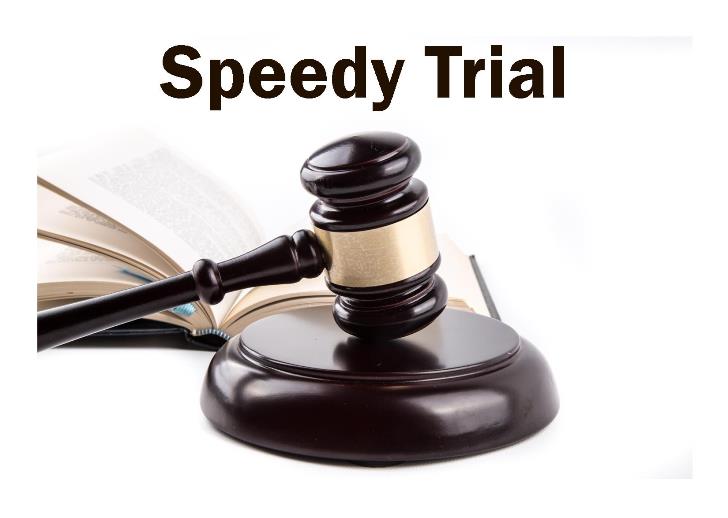 In State v. Saunders, the WA Court of Appeals held that courts should not grant continuances without valid reasons.
The defendant's trial was continued several times.  He objected at every hearing before the court (yes, defense counsel asked for some of them).  One continuance was for further negotiations.  Another was because the case was pending in the prosecutor's negotiating unit, even though the court noted there was no good explanation.  A third continuance happened because the case was not yet assigned to a trial prosecutor.
The Court reasoned that all three continuances were without adequate basis.  Since there were no convincing/valid reasons for the continuances, the charges were dismissed for violation of CrR 3.3; which is Washington's speedy trial rule:
"Absent convincing and valid reasons for the continuances granted on January 8, February 20, or March 18, the trial court's order granting the three continuances were "manifestly unreasonable, exercised on untenable grounds and for untenable reasons." Downing, 151 Wn.2d at 272 (quoting Junker, 79 Wn.2d at 26.  The trial court abused its discretion in granting further delays in commencing Saunders's trial.  Under these circumstances, we reverse and remand for entry of an order dismissing the charge against Saunders under CrR 3.3(h)."  ~WA Court of Appeals
My opinion?  Excellent, excellent, excellent!  First, I admire defendants who exercise their rights to speedy trial.  Whatever outcome that's going to happen will inevitably happen faster because both sides are forced to work the case up.  True, there are times when rushing to battle is not always the best strategy.
Some cases get better with age.  Memories fade.  Witnesses recant and/or move away.  Prosecutors want to dump old cases when their caseloads get too heavy.  Nevertheless, what I deeply despise — and I've seen it happen — is when courts lack any good reason to grant the prosecutor's wishes for continuances.  It's incredibly frustrating.  State v. Saunders is a great step in the right direction.
This case is vastly similar to State v. Kenyon, which I discussed in my October 7 blog (Indeed, the Saunders court expressly based much of its reasoning from the Kenyon decision).  Clearly, our courts are giving teeth back to the  Speedy Trial Rule.  Good!  I believe the larger reason why this is happening is because shrinking state/judiciary budgets are, consequently, taking away the luxury to continue criminal cases.  I, for one, enjoy the change.  I'd rather go to trial than make up reasons to keep continuing cases.
Please contact my office if you, a friend or family member are charged with a crime. Hiring an effective and competent defense attorney is the first and best step toward justice.