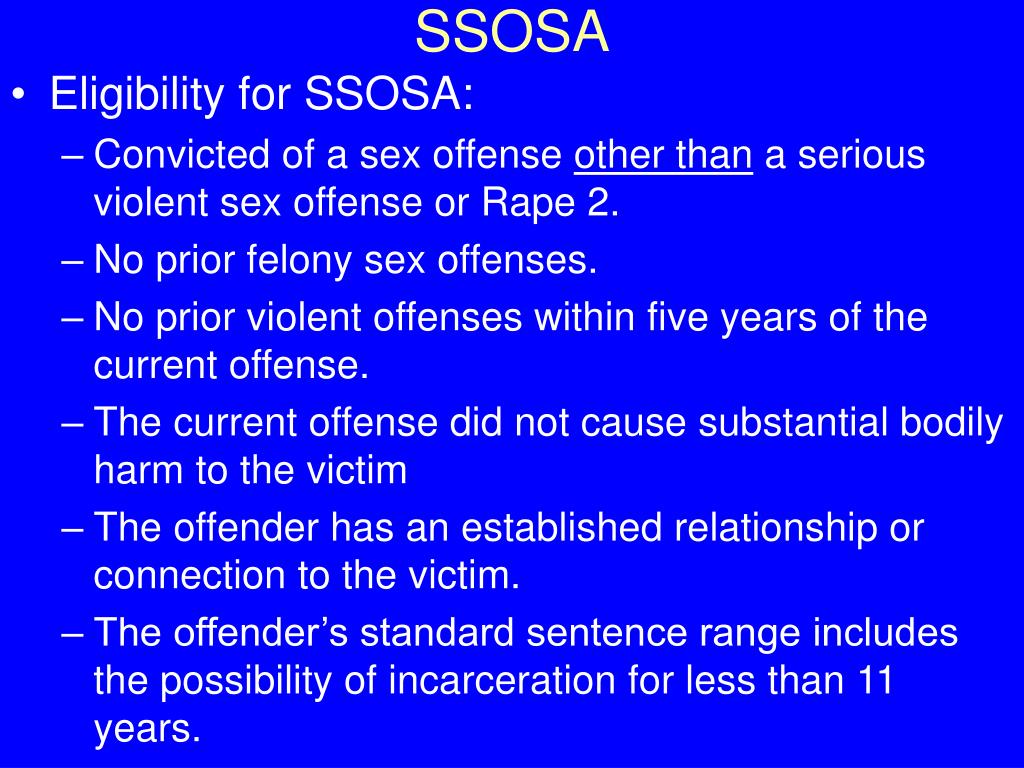 In State v. McCormick, the WA Supreme Court held the plain language of Washington's SSOSA statute does not require proof that a violation was willful before a SSOSA sentence may be revoked.
David McCormick was convicted of first degree rape of a child for raping his 11-year-old granddaughter. He was sentenced to over 10 years in prison, but given a special sex offender sentencing alternative (SSOSA) that suspended the prison term provided he abide by certain restrictions, including that he "not frequent areas where minor children are known to congregate"
Unfortunately, McCormick's community corrections officer was tipped off that McCormick had been regularly visiting a St. Vincent De Paul Food Bank located in a building used as part of an elementary school. This was not McCormick's first violation of the SSOSA terms, and the trial court revoked the sentencing alternative.
McCormick argued that the State should have been required to prove that his violation was willful, that the state and federal constitutional guarantees of due process require proof that such a violation was willful before revoking a suspended sentence, and that there was insufficient evidence.
However, the Court held that the plain language of the SSOSA statutes do not require proof that a violation was willful before a sentence may be revoked, that post-conviction due process requirements do not require proof of willfulness, and that there was sufficient evidence to support the trial court's decision. Justice Fairhurst wrote the majority opinion and was joined by seven other justices.
Justice Sanders dissented, asserting that "[t]he State should at least be constitutionally required to prove McCormick reasonably should have known the food bank was an area where minors are known to congregate."
Please contact my office if you, a friend or family member are charged with a crime. Hiring an effective and competent defense attorney is the first and best step toward justice.