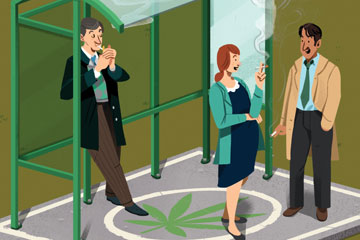 Yes. Numerous clients have asked me that very question since the passage of I-502.
Under this law, citizens may possess and use small amounts of marijuana. Can employers terminate employment? Yes.  Employers may choose to not hire potential employees who use marijuana. Under Roe v. Teletech, 171 Wn.2d 736 (2011), the Washington Supreme Court recently ruled that even though medical marijuana use is legal, employers may still terminate employees for using it.
Employers are free to treat marijuana as alcohol. In other words, employees must NOT be under the influence while in the workplace, driving vehicles, or while performing tasks for their employer.
My opinion? More than ever, it's important to consult an attorney experienced with these matters if you're facing criminal charges and trying to protect your job. A conviction for possession of marijuana – and possibly Drug DUI – can get you fired. Reducing and/or dismissing marijuana-related charges is your safest option.
Please contact my office if you, a friend or family member are charged with a crime. Hiring an effective and competent defense attorney is the first and best step toward justice.