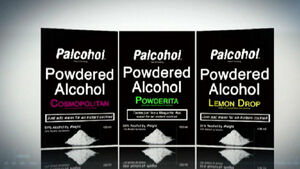 According to the Bellingham Herald, Washington is one of a growing number of states to try banning a new powdered alcohol product before it reaches liquor-store shelves.
Palcohol is a new powdered version of alcohol. Palcohol will be made in two different formulations, a Beverage Formulation and an Industrial Formulation. Like other powdered beverages, it must be first dissolved in water prior to consumption. One package weighs about an ounce. Powdered alcohol, it claims, could lighten the loads of hikers and airlines, as well as other consumers and sellers for whom the bulk and weight of booze are burdensome, such as refreshment-sellers who operate on islands.
Several Washington legislators, however, say Palcohol is a dangerously sneaky mechanism for getting drunk and have proposed legislation to ban it before it arrives. The House Committee on Commerce and Gaming unanimously endorsed amendments to turn SB 5292, a regulatory measure that passed the Senate unopposed, into a ban on powdered alcohol for all purposes except research.
"This is not a crafted bourbon, or a scotch, or a tequila or something that's special," said Rep. Jeff Holy, R-Cheney, at a public hearing this week. "Powdered alcohol is simply for the purpose of intoxication, period. You're not crafting the finer liquors."
If the bill becomes law, Washington would join at least six other states that have prohibited powdered alcohol, including the announcement this week by Maryland officials that alcohol distributors there have agreed to a voluntary ban on the substance. More than two dozen other states have introduced bills this year to ban powdered alcohol, which was first patented in 1972 by General Foods but has not seen widespread retail sales in the U.S.
My opinion? It seems inappropriate to speculate that snorting alcohol is going to become a raging epidemic. There's no evidence. It also seems hypocritical to ban powdered alcohol without banning alcohol itself. Remember how Prohibition worked? Was that a great success?
Please contact my office if you, a friend or family member are charged with a crime. Hiring an effective and competent defense attorney is the first and best step toward justice.